Muddled Murray admits he forgot score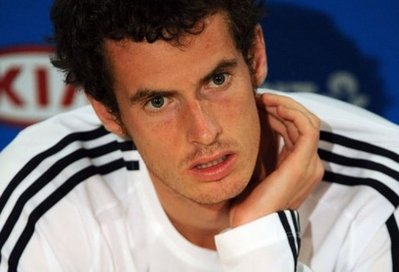 Britain's Andy Murray Friday got so wrapped up in his hard-fought Australian Open semi-final with David Ferrer that he forgot the score - and saved a crucial set point without knowing it.

Murray said he hadn't realised he was a set point down in the second set, which he came back to win and level the match. The world number five finally took it in four sets, 4-6, 7-6 (7/2), 6-1, 7-6 (7/2).

Murray, 23, thought he was serving at 3-4 down, rather than 4-5, when he came up with an unplayable serve to deny Ferrer a break. He said he was stunned when he realised the Spaniard had been just one point from taking the set.

"It wasn't until the umpire called 5-5 that I realised that, yeah, I just saved a set point," he said. "I was obviously a bit surprised. But you need to sort of get back into focusing. It was quite a big stage of the match.

"It hadn't really happened to me that often before. But sometimes when you're in the match, you sort of get in a bubble, in a zone. Normally you know exactly what the score is, but tonight I obviously didn't."

Murray reached his second straight Australian Open final and will play Serbia's world number three, Novak Djokovic.
Follow Emirates 24|7 on Google News.