Nepal's ex-goddesses to receive monthly allowance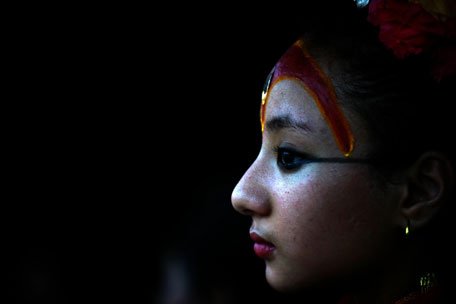 Nepal's ex-goddesses to receive monthly allowance afp Nepal's former Kumaris, girls worshiped as living goddesses in a centuries-old tradition, are to be awarded a pension to help them re-adjust to normal life, an official said Tuesday.

Ten former Kumaris will receive the monthly allowance of 10,000 Nepalese rupees ($101) from July for the next 10 years, Kathmandu Metropolitan City chief executive officer Laxman Aryal said.

"Although most of the Kumaris come from well-to-do families, they miss a vital period of their lives and often lag behind in our increasingly competitive society," Aryal told AFP.

The council made the decision this week as part of efforts to help the girls who are worshipped as goddesses, but lose their special status once they reach puberty.

The tradition has continued despite the end of the Shah monarchy in 2008.

The living goddess lives in a palace-temple in ancient Kathmandu's Durbar Square and is a major attraction for foreign tourists.

In 2008, Nepal's Supreme Court ruled the living goddess should be educated and they are now taught inside the palace where they live and are allowed to sit their exams there.

Follow Emirates 24|7 on Google News.