New nose revealed for girl, 10, mauled by raccoon as a baby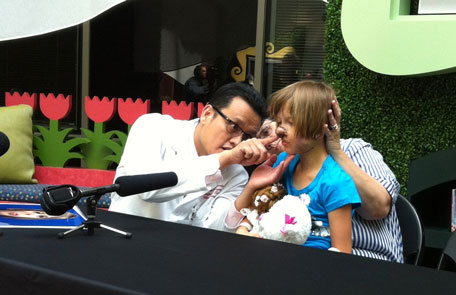 A ten-year-old girl stands out among the rest of the kids in her school. Reason is her nose bears skin taken from her forearm.
According to Myfoxdetroit, intense surgery is just the first step to Charlotte Ponce' s transformation the girl was mauled by a pet raccoon in childhood.
School had become harder for the little, who claims her life hasn't been affected by her appearance.
But her uncle and aunt who have adopted her think differently, "This last year of school has been harder for her, I think. She's noticing more that she's different," said Sharon Ponce.
The procedure will be six to eight weeks long for Charollete who will have to return to Beaumont for the surgery.
Follow Emirates 24|7 on Google News.