Spaghetti named as worst date food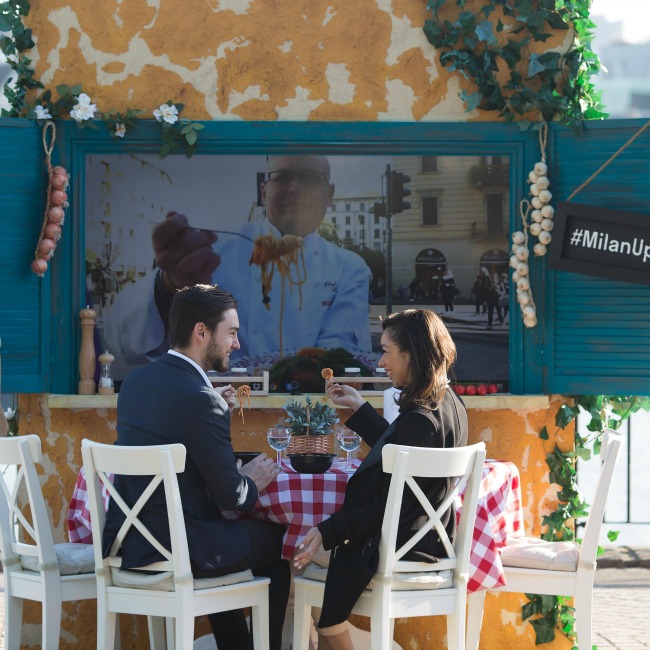 Spaghetti has been named as the worst dish to eat whilst on a date according to research conducted by Deliveroo and mobile app Wuntu.
Food delivery service Deliveroo has teamed up with rewards app Wuntu - created by Three - to survey the UK to find out which foods they would never eat whilst out on a date and have found that spaghetti, the notoriously messy meal, has come out on top.
Other "out of bounds" dishes that round out the top five include fellow spaghetti-based nightmare spaghetti carbonara, ribs, lobster, and langoustines.
Furthermore, research showed that a whopping 25 percent of people surveyed said they would refuse to order their favourite dish whilst out on a date with a potential partner, and 16 percent said they would avoid a dinner date completely because of the potential for disaster.
Despite two traditional Italian dishes making the top five "out of bounds" foods, Italian natives topped the list of nationalities Brits would most like to date, and so Deliveroo and Wuntu decided to create a virtual dining experience in order to teach Brits the art of Italian dining.
The virtual event, named 'Milan Upon Thames', saw Milan based food experts virtually sharing a meal with willing Brits, sharing their wisdom and skills in a virtual sitting room environment by the Thames river.
Joe Groves from Deliveroo said: "As one of the nation's favourite cuisines, it's crazy to see that we avoid Italian when dating. With many dates now happening at home, we felt it was only right to inspire the UK to embrace the food of love in time for a budding summer romance."
The two-day virtual dinner experience utilised Three's Feel at Home roaming service where you can use your phone abroad in 42 destinations worldwide, including Italy, at no extra cost.
Food for the experience was provided by Italy's leading restaurant group Rossopomodoro, which offered its authentic Neapolitan dining experience in both Milan and London.
The 'Milan Upon Thames' event was open from April 19 to April 20.
Follow Emirates 24|7 on Google News.