Thousands of Dutch take an icy New Year plunge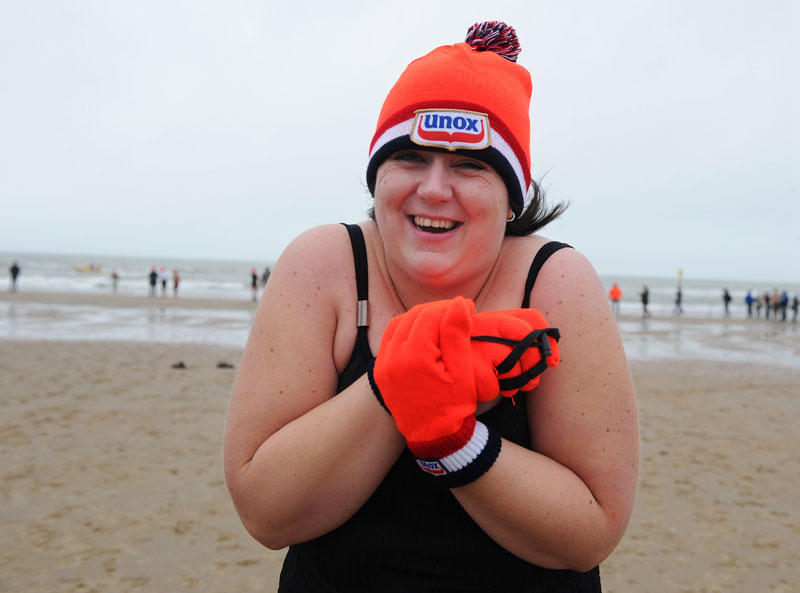 Thousands of hardy swimmers took a plunge into the icy waters of the North Sea off the Netherlands on Sunday for the traditional "New Year's Dip".
"It's true that it's crazy to do this, but once out of the water, it feels really good," Tjerk Drouen, 38, told AFP after his swim off Scheveningen, his cheeks reddened by the cold. "Not a bad way to start the year, don't you think?"
The swimmers, in swim suits, caps and orange gloves, rushed into the sea where temperatatures were about eight degrees Celsius (46 degrees Fahrenheit), shouting, singing and laughing, before emerging a few seconds later.
An estimated 10,000 swimmers took part in the event in Scheveningen, according to Cleome van den Berg, a spokesman for Unox, a soup brand which organises the event.
Nationwide, a record number of about 36,000 people joined in the New Year's dip, she said.
Follow Emirates 24|7 on Google News.