Tiny Peggy terrier-ises British postmen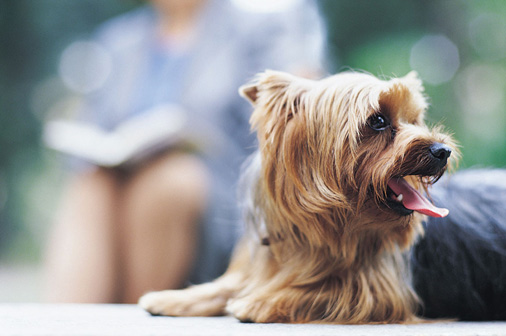 She is ankle-height and looks cute -- but Peggy the tiny Yorkshire terrier is deemed so ferocious by Britain's Royal Mail that it has halted postal deliveries to the entire street where she lives.
Dubbed the "Beast of Dorset Gardens" after the street's name, the 15-centimetre (six-inch) pooch is accused of terrorising postmen and neighbours alike in the central English city of Northampton.
The Royal Mail said in a letter to residents that it had halted deliveries to the street since December 7 after Peggy had attacked a postman.
"Because of the dog's behaviour, he (the postman) believes your mail cannot be delivered safely and in the circumstances I have instructed him not to deliver mail to your address," the letter said.
Her owners told the local newspaper that Peggy is all bark and no bite.
"Peggy has barked at the postman but she wouldn't hurt anyone. She is only little," Kathleen Joyce, 49, told the Northampton Chronicle.
"She has been in this family for 10 years and there is no way we are going to get rid of her.But the family's neighbours -- who have been forced to make a 14-mile (22 kilometres) journey to pick up their mail -- think differently.
"It is a vicious little thing and I have seen it going for the postman," one of them told the paper, asking not to be named.
The local council said it had ordered the family to rehome Peggy and warned that they could themselves lose their rented house if they fail to comply.
Follow Emirates 24|7 on Google News.