US CEO mocks French workers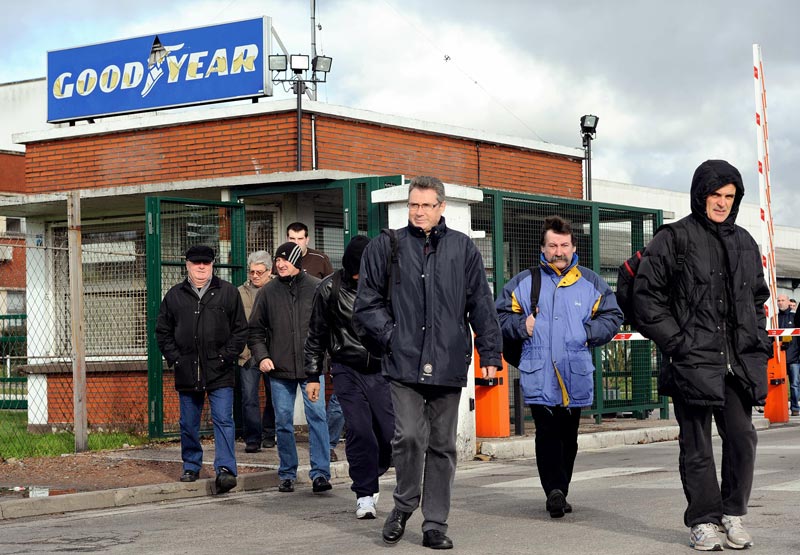 The head of US tyremaker Titan sparked an uproar in France on Wednesday by mocking French workers for putting in only "three hours" a day and saying it would be "stupid" to invest in the country.

Titan chief executive Maurice Taylor's incendiary remarks came as France's economy is struggling in the face of increasing global competition, with leading companies announcing thousands of job cuts in recent months.

The country's Socialist government has vowed to tackle France's productivity gap -- blamed by critics on high wages and reduced working hours -- but is facing opposition from powerful labour unions.

The letter from Taylor to French Industrial Renewal Minister Arnaud Montebourg was in response to a request for Titan to consider investing in a loss-making Goodyear tyre plant in Amiens, northern France.

"I have visited that factory a couple of times. The French workforce gets paid high wages but only works three hours," Taylor said in the letter, dated February 8 and obtained by French business daily Les Echos.

"They get one hour for breaks and lunch, talk for three and work for three. I told this to the French union workers to their faces. They told me that's the French way!"

Goodyear said last month it was set to close the plant, which employs 1,173 workers, following five years of failed talks with unions.

Taylor said Titan had a long history of buying and turning around troubled factories but in this case was not in any way interested.

"Sir, your letter states that you want Titan to start a discussion. How stupid do you think we are? Titan is the one with the money and the talent to produce tyres. What does the crazy union have? It has the French government," Taylor wrote.

The letter drew a furious reaction from unions.

"This is an insulting letter," said Mickael Wamen, the CGT union's representative at the Goodyear plant, saying it showed Taylor "belongs more in an insane asylum than at the head of a multinational corporation".

He said the union was planning to file a lawsuit in the United States against Goodyear and Titan over the closure of the plant.

Titan had one point been touted as a potential saviour of the factory, which produces tyres for agricultural vehicles and which Goodyear says it was forced to close after unions repeatedly rejected efforts to cut costs.

Montebourg refused to comment on the letter, telling journalists: "I don't want to harm French interests." He later said he would provide an answer to Taylor in writing.

Government spokeswoman Najat Vallaud-Belkacem said it in no way reflected broader US views of investing in France.

"I would remind Mr Taylor that France remains the largest recipient of US investment and there are probably very good reasons for this," she told journalists.

The opposition UMP party's Bernard Accoyer, who served as speaker of the National Assembly under right-wing ex-president Nicolas Sarkozy, said that while the letter was clearly "mocking caricature", it raised important questions about French labour relations.

"It is not completely unfounded," he told LCI television, saying that France's "serious competitiveness problem" was linked with the "extremist hardliner" views of some unions.

Taylor, who made an unsuccessful run for the Republican nomination in the 1996 US presidential election, said France's low productivity was putting its industry at risk from emerging powers China and India.

"The French farmer wants cheap tyres. He does not care if the tyres are from China or India and these governments are subsidising them," he wrote in the letter.

"Titan is going to buy a Chinese tyre company or an Indian one, pay less than one euro per hour wage and ship all the tyres France needs. You can keep the so-called workers."


Follow Emirates 24|7 on Google News.