Woman missing for 2 years found… in suitcase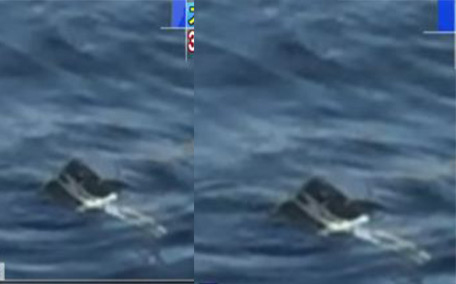 A human body found inside a suitcase floating in a Tokyo canal last month has been identified as that of a Chinese woman missing for over two years, police said Thursday.
The corpse, clad in a camisole and short pants, was not badly decomposed when discovered on June 27, which local reports said indicated the woman had not been dead for long.
But police were unable to confirm the identity of the body as being that of 34-year-old Yang Mei until Thursday, a police spokesman said.
Yang came to Japan in September 2013 as a trainee, one of the tens of thousands of foreigners -- mostly from China, Vietnam and Indonesia -- who participate in the government's Industrial Trainee and Technical Internship Program (TTIP).
A Tokyo police spokesman told AFP that Yang had been put on a missing persons watch list by police in Kyoto, western Japan.
"She was working at an auto-parts plant in Kyoto but disappeared from her dormitory after being seen in its cafeteria in March 2014," the spokesman said.
He added that police matched the fingerprints of the body with those of Yang from the immigration bureau.
TTIP is officially described as an internship programme under which people from developing countries can learn skills at Japanese companies.
But it has been criticised by rights activists as a scheme to provide cheap labour for the textile, construction, farming, manufacturing and other industries.
The programme has been plagued by participants running away and going missing in Japan when no longer able to stand working conditions activists have described as "abusive" or simply seeking better wages.
Follow Emirates 24|7 on Google News.