Unusual run for doughnut lovers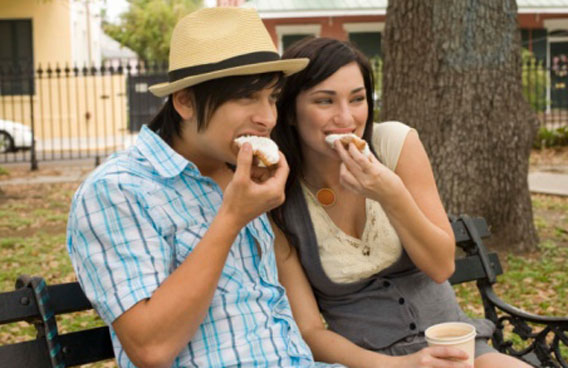 That's what about 5,500 runners did Saturday for the annual Krispy Kreme Challenge in Raleigh, N.C.
Racers jogged three kilometres, ate a dozen doughnuts and sprinted back three kilometres.
Jeffrey Glick, 27, of Fort Bragg, N.C., was the top finisher, completing the feat in 29 minutes and 31 seconds.
Participants scarfed down at least 2,400 calories during the bizarre run, and are tasked with trying to keep it down.
The donut-eating runners raised $100,000 for the local children's hospital.
The race began as a dare among a few university students in 2004.
Follow Emirates 24|7 on Google News.