Vatican bans confession by iPhone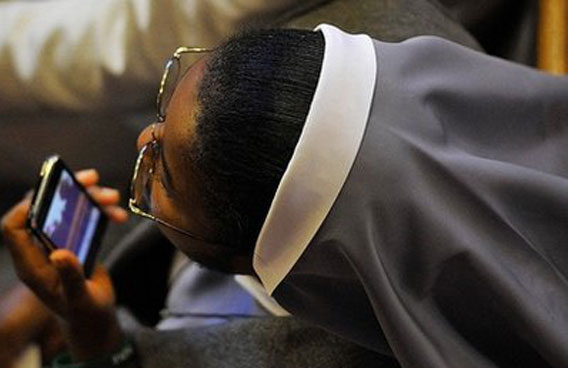 The Vatican put its foot down Wednesday over the idea of "confessing" by iPhone, after news that US users can now download an application for the Apple gadget that helps the faithful gain absolution.
"It is essential to understand that the rites of penance require a personal dialogue between penitents and their confessor... It cannot be replaced by a computer application," Vatican spokesman Federico Lombardi told journalists.
"I must stress to avoid all ambiguity, under no circumstance is it possible to 'confess by iPhone'," he said.
"Confession: A Roman Catholic App," is the first program for the Apple devices created by a South Bend, Indiana-based company called "Little iApps" and sells for 1.99 dollars (1.45 euros) on iTunes.
The app guides the faithful on their path to confession by checking whether their behaviour conforms to the rules of the Scriptures with questions such as "have I been involved in occult practices?"
Its developer, Patrick Leinen, said the app was designed to be used in the confessional and was intended "for those who frequent the sacrament and those who wish to return."
"Our desire is to invite Catholics to engage in their faith through digital technology," Leinen said in a press release on his littleapps.com website.
Follow Emirates 24|7 on Google News.