Wayward baboon, likely from park, captured in NJ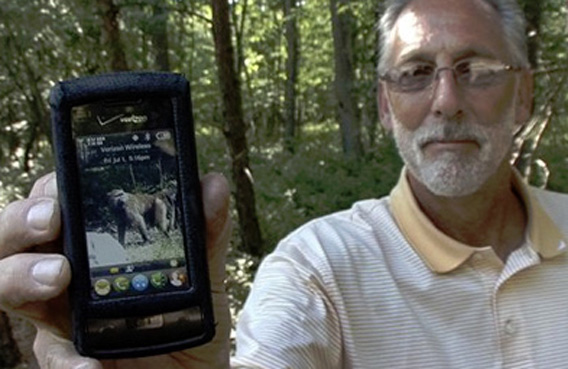 A wayward baboon that apparently escaped from an amusement park and became a mini-celebrity - appearing at a golf course and being followed on Twitter - was captured Saturday after spending three days on the lam.
The animal appeared to be unharmed when it was found and tranquilized at a farm in Howell Township, in southern New Jersey. The farm isn't far from Six Flags Great Adventure's Monkey Jungle in Jackson Township, which has about 150 baboons that are part of a drive-through safari.
Park officials confirmed the capture and said they believed the animal was theirs. But they won't know for sure until it's assessed and they can see if it has a microchip that's embedded in all their baboons.
Numerous online followers tracked the baboon's travels after it initially was spotted Thursday. Many posted on a tongue-in-cheek Twitter account created by a person posing as the baboon.
Park spokeswoman Kristin Siebeneicher said the baboon, which appeared to be an adolescent, would be taken to the park for a physical exam and health assessment. She said all of Great Adventure's baboons are vaccinated, fenced in and implanted with microchips beneath their skin, but they are not counted daily because they sleep outside in the Monkey Jungle preserve.
And if it turns out that it was one of their baboons that escaped, park officials want to know how it got out because they have found no signs that an escape occurred.
Police and park officials had been looking for the baboon since Thursday afternoon, after a driver saw it near Interstate 195, not far from the park in Ocean County. A short time later, a woman reported that the baboon was sitting on her back porch.
Several sightings were then reported in nearby residential areas on Friday, and officials thought they finally had the baboon cornered in a tree at a local golf course on late Friday afternoon. But an attempt to shoot a tranquilizer dart at it failed, and it ran off into the woods.
Officials had said the baboon didn't pose a threat to residents but as a precaution warned them not to approach it if they encountered it. They believed the animal was frightened and was just trying to find its way back home.
Follow Emirates 24|7 on Google News.