Woman smuggles man out of jail in suitcase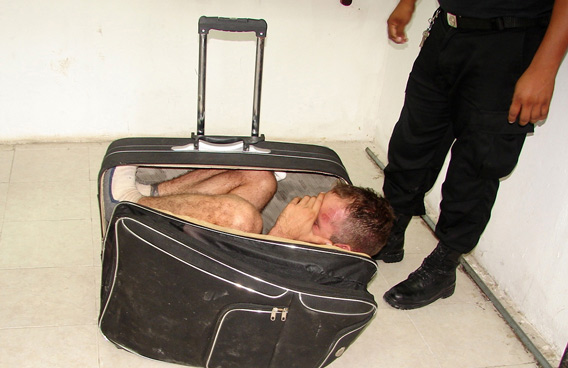 There are more ways than one to escape from jail.
A woman has been arrested for to smuggle her husband out of jail in a suitcase, according to a report on the Yahoo!7 website.
Quintana Roo Police in Mexico say the woman had been there for a conjugal visit, and when she was leaving, staff at the prison in Chetumal noticed that she was pulling a black bulky suitcase on wheels.
Staff noticed her because she seemed 'nervous'.
When they asked to inspect the suitcase of 19-year-old Maria del Mar Arjona, they found her partner, Juan Ramirez Tijerina curled up inside.
Her partner, Ramirez, is currently serving a 20 year sentence for possessing illegal weapons.
She was charged and arrested for the stunt.
Follow Emirates 24|7 on Google News.