Women 'are' better at parking cars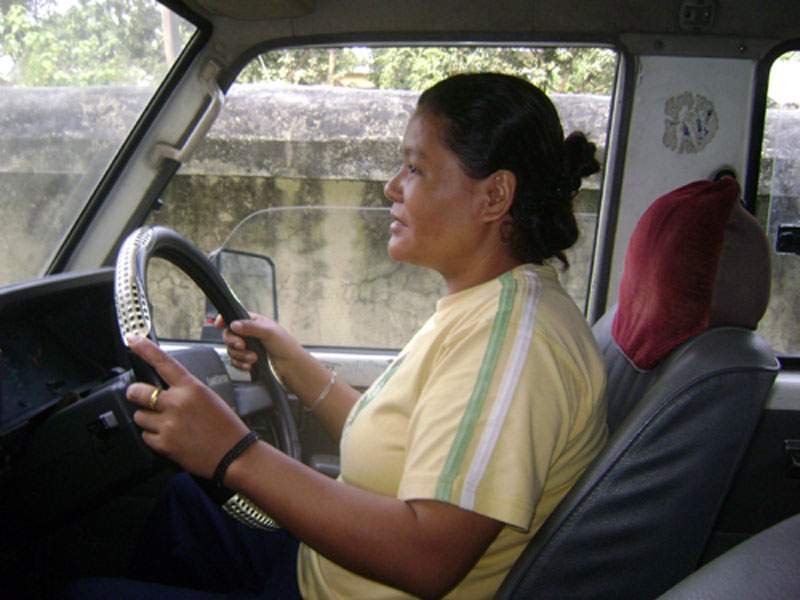 After decades of male taunts over their driving skills, women can take heart from a new study on Monday revealing that they are actually the better sex when it comes to parking.
A review of CCTV footage from 700 British car parks and interviews with 2,000 drivers found that when a range of factors are considered, including the method used and the time taken, women come out on top.
"I was quite surprised by the results, because in my experience men have always been the best learners and usually performed better in lessons," said driving instructor Neil Beeson, who designed the study for NCP carparks.
"However, it's possible that women have retained the information better. The results also appear to dispel the myth that men have better spatial awareness than women."
The research looked at seven areas, including how fast drivers found a parking space, how they drove into it, how long it took to park, how much they repositioned the car, and the final result.
Out of a maximum score of 20, women had an average result of 13.4, while the average male score was just 12.3.
Men fared better than women in some areas, including speed -- they took an average of 16 seconds to park, compared to 21 seconds for women -- and they were happier with the result, spending less time repositioning the car.
But women were quicker at finding a spot, a result attributed to the fact that men often missed spaces by driving through car parks too fast, and more of them chose to reverse in, the method preferred by instructors.
And after all the manoeuvres were complete, 53 per cent of women were found to have parked in the centre of the space, compared to only 25 per cent of men.
Follow Emirates 24|7 on Google News.