Wrong winner presented the coveted Golden Guitar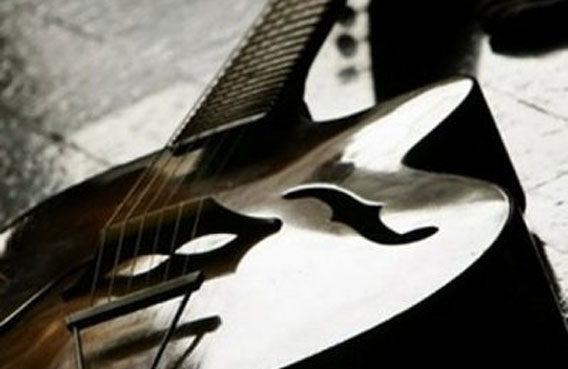 Organisers of Australian country music's biggest awards night have been left red-faced by an embarrassing bungle in which a coveted "Golden Guitar" was presented to the wrong winner.
The Country Music Association of Australia said it was "incredibly sorry" that a mix-up saw Lee Kernaghan handed the award for Album of the Year instead of the rightful winner, Graeme Connors.
They said the wrong envelope was given to the host of Saturday's awards night, which marked the end of the 39th annual Tamworth Country Music Festival - the nation's most famous celebration of the genre.
"We clearly don't believe that this is good enough for country music, we don't believe it's good enough for the artists, we are incredibly sorry," association general manager Cheryl Hayes told the media on Sunday.
Hayes said that after the award - the final one of the night - had been given out, "a great deal of confusion ensued" and it was not possible to repeat the presentation with the correct winner.
Kernaghan - winner of the Top Selling Album of the Year award - later congratulated Connors, saying he was feeling "fairly philosophical about this". "There is such thing as human error and this is what occurred on the night," he said in a statement.
Connors said the mistake had been corrected "and in the current situation with so many dire events surrounding us, is a very small hiccup," alluding to the flood crisis currently gripping large areas of the nation.
The country music association has vowed to probe the "major error" which is reminiscent of last year's Australia's Next Top Model mistake in which the wrong young woman was named the winner of the reality show on live TV.
Follow Emirates 24|7 on Google News.