Orlando Bloom not invited to Miranda Kerr's wedding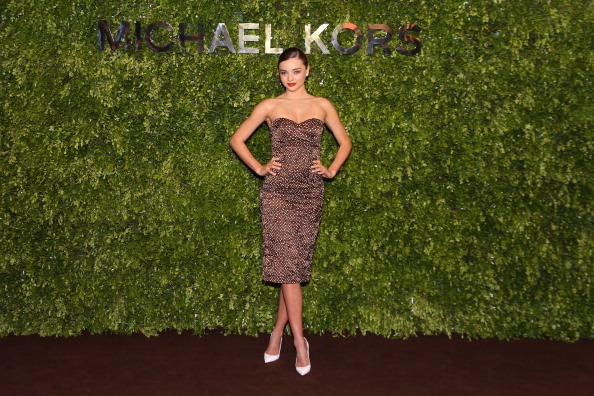 Orlando Bloom has been snubbed from his ex-wife Miranda Kerr's wedding guest list - but will go if he's asked.
The 40-year-old actor has stayed on good terms with the Australian model - the mother of his six-year-old son Flynn - since they split on 2013 and though he'd happily attend her upcoming nuptials to Snapchat founder Evan Spiegel, he hasn't been asked to go.
Speaking to Radio X DJ Chris Moyles on Wednesday, he said: "I haven't received an invite yet but I would be [going if I did get an invite] - it's all harmonious so I am blessed."
And if his invite doesn't come through, the 'Pirates of the Caribbean' star has a back-up plan to keep updated with the nuptials.
He added: "I'll just look at the Snapchat feed".
He also revealed that over the last few years, he has prioritised the welfare of his son and his ex-wife over his career so he wouldn't end up in a "weird existence" isolated from them.
He explained: "The last few years for me is about being present for my son, so I've done less in the last few years. [Since] I've separated I've wanted to make sure I was holding a space for both of them and not spiral out in to some weird, crazy, LA existence and I wasn't going to be around.
"That's been a big focus for me, so that's the only thing that's affected my decision making in the last little window but now she's settled, she's happy and everything's good I've sort of been refocusing and I've been developing a few things on the side for myself which has been good."
Despite taking on any job towards the start of his career, like any young ambitious actor, Orlando says he doesn't make film "choices over money" - in fact it's his childhood dreams that shaped his career.
He said: "I'm blessed, someone said to me the money always comes but it's just you've got to follow your gut and what's right, and I've been so lucky I've played out most of my boyish dreams like a soldier ('Black Hawk Down'), an elf ('The Hobbit'), a knight ('Kingdom of Heaven', a pirate (Pirates of the Caribbean'), I've done a doctor ('The Good Doctor') or whatever, when I was a kid I was like, 'Why do I want to be an actor?' because if I'm an actor I can be all these characters I love and literally the list is as long as my arm and I've pretty much ticked them all off."
But there's still some projects Orlando wants to tick off his bucket list.
He added: "I've been in some of the biggest movies that people have talked about but...what I really want to do is a really solid surprising character pieces."
Follow Emirates 24|7 on Google News.