Personal finance: Not every debtor asking for help is delinquent…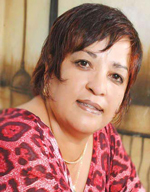 When will people change the way they think when they only remember the bad and not the good?
This applies in all walks of life and is particularly significant in the situation of debtor versus creditor because a debtor can be regular and a sterling client for many years, but when they default the very first time, in spite of requesting leniency prior to the delinquency occurring, they are almost dehumanized by many creditors.
Creditors should realise that specifically SMEs or business owners have the ability to foresee that they might face challenges in the near future and so many take action to pre-empt this situation before it happens.
The problem is that they submit a request and sometimes asked to submit the official documentation for review and that is where the story ends.
Here I am not referring to the debtor who totally over-extended himself and afforded facilities one or two months prior to seeking this assistance, as this falls into another category.
The ultimate outcome is one month passes with no response in which time the application has changed hands, sometimes multiple times and then the correct information not transposed and so half the story is conveyed and simply nothing gets done about the application.
The next thing the debtor knows one month or more has passed and then the calls start coming for delinquency, bad attitudes over the phone, threats of bouncing the debtor's cheque and filing legal cases.
Of late, calling the debtor who may be in a meeting, if not then proceeding with calling friends listed no's, or HR departments where there is no regard that the debtor may lose their job and finally, calling debtors homes to victimize their spouses who by the way, are not the debtors.
Creditors, people have jobs that do not entertain them taking calls during meetings with anyone, be it their managers or clients and nobody knows or is qualified to just assume that the debtor is avoiding calls. People are trying to make a living, respect their workplace to retain their jobs because nothing is guaranteed and if the creditor feels a need to directly report the matter to the HR department then let me ask you to think very hard first before you own yourself the right to be the reason someone is terminated.
Not everyone is dishonest, or avoiding creditor calls or even unwilling to repay their debt because there are many debtors with huge integrity, who need that chance to meet their commitments because surely nobody likes receiving these very rude calls, where sometimes creditors insist that debtors must drop all tools and continue the conversation when perhaps the debtor is sitting across the table from his senior management or an important client.
I am acutely aware that some debtors simply do not take calls from creditors because it is either habitual as they do not have the money to pay, or they intentionally do not want to pay, or they are embarrassed because of the many 'promises to pay' that has not realised.
I also fail to understand why some creditors are presenting such high demands upon which the proposed restructure is based which then requires an unreasonable down payment, making it impossible for the debtor to meet that very first request and how come creditors don't understand this? I appreciate that the creditor is not a charity but realize the debtor is not asking you to meet their request at no cost?
You are levying your interest over the approved tenure so amicably agreeing on an affordable down payment should be the way forward, because the flipside of this situation is inevitably legal action. Realise the debtor approached your organization for leniency, not to make their life more difficult and then when their application was submitted they were regular, not in delinquency. I find that the waiting period is ridiculous where in some cases months were taken to secure an outcome and yes, the debtor was afforded the credit so it is their duty to maintain their EMI's. But the fact is, they came to seek help for the very reason that they could only afford reduced EMI's from the next month so I fail to see that the creditor reasoning is so impossible.
We can blame the debtor for accumulating thousands, hundreds of thousands or millions of debt but it will not benefit the creditor to beat that story, what will be mutually beneficial is to look ahead, find a way for the new agreement to be a workable affordable solution, because right now the creditor is in front of you, asking for help. So their presence is enough to assure you that they are sincere where creditors should stop being skeptical about every debtor that crosses their path because it does not mean that someone is facing a problem that he is dishonest or you have the right to accuse him of not being honest or committed. We all know if the wasn't then he would not be standing in front of you willing to ask and be humble to do the best that he can, where that right there, should be respected.
Life has a peculiar way of teaching us lessons and it's time to look within the ranks of subordinates who also take due advantage of the power they assume they have and own themselves the right to openly verbally abuse debtors, where inevitably when it gets to the top, then the debtor is blamed with no recourse to defend himself, as he is not even there.
If I had to ask debtors to comment on this article then believe me there would not be space left for any comments because many debtors are experiencing the same situations but their complaints are falling on deaf ears. So my life's ambition is to help them recover from their debts, recoup losses all around especially for creditors by avoiding losses where directly this positively affects the country's economy.
But which creditor even thinks this way? Or is it only about their comfort zones and space? Most of us are expatriates living here so why should we create animosity between parties, when we can hold hands and continue to try our utmost to do the best that we can for this country?
[Note 1: Theda Muller is a UAE-based author of two books: Embrace Financial Freedom Volume One: 10 Proven Ways To Release Debt And Emotional Fears In Today's Economy, and Volume Two: Releasing Fear And Bouncing Back From A Debt Crisis. She also conducts webinars and workshops on debt recovery.]
[Note 2: The views expressed are the author's own and do not reflect in any way, the views of Emirates 24|7. Readers are advised to carry out their own due diligence before taking any decision.]
Follow Emirates 24|7 on Google News.