Dalglish defends Liverpool criticism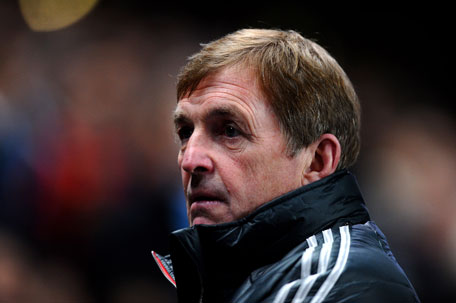 Kenny Dalglish on Tuesday stood by his stinging broadside of Liverpool's players last weekend, insisting he would not shy away from harsh criticism when it was necessary.
Dalglish raised eyebrows on Saturday when he unleashed a hard-hitting tirade against certain members of his team after the Reds crashed to a dismal 3-1 defeat at then bottom club Bolton.
The 60-year-old Scot - who rarely criticises his squad in public - accused his players of lacking desire and warned that any repetition could see them shown the door at Anfield.
Dalglish on Tuesday insisted he had no regrets about going public with his condemnation.
"I think what was said had to be said," Dalglish said. "It's a difficult thing to do but I think it was an honest thing to do as well.
"At the end of the day I don't think anyone can object to the fact that we never played anything like we're capable of playing.
"I don't think anybody can hide behind a performance like we had on Saturday and I don't think anyone would try to do that.
"In the past we've rightly praised them when they've deserved it, we've given them plaudits when we've done well and we've congratulated them for the way they've gone about their work.
"We have to be honest in our appraisal when we've been bad as well."
Liverpool face a hectic fixture schedule over the next week, with a League Cup semi-final second leg at Manchester City on Wednesday followed by an FA Cup clash with Manchester United at the weekend.
Dalglish insisted they would not be entertaining thoughts of Wembley against City as they prepare to defend a 1-0 first leg lead at Anfield.
"Let's not be running away with ourselves, let's make sure we get the hard work done first," Dalglish told liverpoolfc.tv.
"We have a slight advantage, we just need to go into the game and compete.
"It's not going to be a game that's going to be anything other than really difficult for us."
Follow Emirates 24|7 on Google News.