Man City urged to tighten up against Liverpool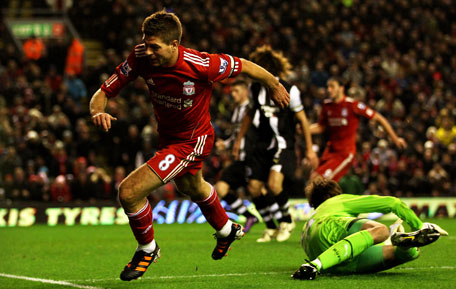 Roberto Mancini has warned his title-chasing Manchester City side they need to understand there is more to football than attack after being caught out in a 1-0 defeat at Sunderland.
Premier League leaders City remained on top but on goal difference alone after South Korea's Ji Dong-Won struck deep into injury time here on Sunday.
Their defeat was compounded by the knowledge a win at the Stadium of Light would have put City three points clear of Manchester United after the second-placed champions' shock 3-2 loss at home to Blackburn on Saturday.
City face sixth-placed Liverpool, fresh from a 3-1 win over Newcastle, at Eastlands on Tuesday and manager Mancini doesn't want them to make the same mistake twice in a row.
"The (Sunderland) goal was offside but I've not been to see the referee about it," said Mancini.
"I know football, and for this reason, in the last 15 minutes I almost lost my voice shouting at the defence to hold their line and concentrate because of the danger Sunderland posed on the break," the Italian added.
"We seemed to want to attack with 10 players and to do that is impossible.
"I don't know how many chances we had, but I'm not worried about not scoring in the last couple of games (City were held to a goalless draw by West Brom on Boxing Day), but what I'm worried about is having players on the pitch who understand the situation when we're vulnerable to a counter-attack.
"We need to improve in this situation. We had chances to score but sometimes when you can't win a game, you make sure you don't lose it.
Mancini, who rested striker Mario Balotelli on Sunday, said: "I hope it won't be difficult to pick the players up for the Liverpool game. This game is finished and we move on to the next game."
Sunderland, have lost just one of their opening five matches under new manager Martin O'Neill, appointed after the north-east side sacked Steve Bruce last month, and their win against City took them six points clear of the relegation zone.
"For us to win the game is extraordinary," said O'Neill. "City were camped outside our penalty area for the last 20 minutes so for us to get players up in support when we broke was unbelievable."
O'Neill added: "I feel for City now, even with their squad, they play Liverpool who have had a day-and-a-half extra to rest up."
Liverpool, still considering an appeal against the eight-game ban given to Luis Suarez for racially abusing Manchester United's Patrice Evra at Anfield in October, could welcome the controversial Uruguay striker back from a separate one-match suspension imposed for a gesture towards Fulham fans following last month's 1-0 defeat at Craven Cottage.
Meanwhile Liverpool captain Steven Gerrard is in line for his first league start since October 22.
It follows the England international's impressive performance in Friday's win over Newcastle.
Gerrard, who has missed a large part of the season due to an ankle infection, scored after coming off the bench to make it 3-1.
The influential midfielder is relishing the opportunity of facing the league leaders in what is the first of three games against City in January, with a two-legged League Cup semi-final also on the horizon.
"Bring it on," said Gerrard. "They are a fantastic team who have started the season really well but we've got nothing to fear.
"These are exciting games, we don't fear these and these are the games as a player you want to play in. I can't wait."
Liverpool's form away from Anfield has been impressive this season, with Kenny Dalglish's side winning at Chelsea (twice), Arsenal and Everton.
"It's at home that we haven't got the results our football has deserved but we will go to City full of confidence, we will give it our best shot and see where it takes us," Gerrard added.
"For me personally 2011 has been an absolute nightmare, but for the team it was great to finish it on a high.
"Now we need to push on, keep building and putting up a good fight for the top-four."
ALSO READ:
Follow Emirates 24|7 on Google News.