Man Utd's Juan Mata blogs from Dubai: Great weather, amazing fans, hard training…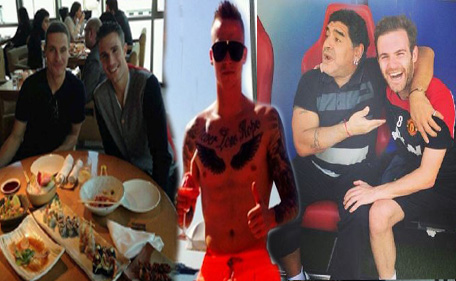 Rio Ferdinand is the undisputed king of social media at Manchester United. After a lengthy injury lay-off this season the defender showed an impressive return to form against Arsenal to ensure that the Red Devils did not concede what is fast becoming a hall-mark of their play – late goals.
But Rio might have to concede the social media dominance to the Chelsea arrival Juan Mata.

Mata, it turns out, is committed to writing a personal blog, every Monday, published on manutd.com, the club's official website.

Juan Mata (REUTERS)

This blog in particular is interesting, because it concerns David Moyes' warm weather training in Dubai.

Mata writes: "This kind of break always helps to make the group even stronger and to switch off a bit from the different competitions and the tight schedule.

"Also, it's amazing to see how many fans the club has around the world.

As for those worried it was all fun and no games in Dubai, Mata writes: "These are long days, with training sessions and events with sponsors; we spend a lot of time together but there is free time too, so I can discover this country and its culture."

And as for the Dubai weather, he adds: It's true the weather here is great and every day has been sunny, so some of us will look more tanned after this break, for sure…"

To read Mata's full blog click here
Also see: Juan Mata gets Maradona on-side for Man Utd in Dubai
Follow Emirates 24|7 on Google News.