Wenger wants Hazard if it profits Arsenal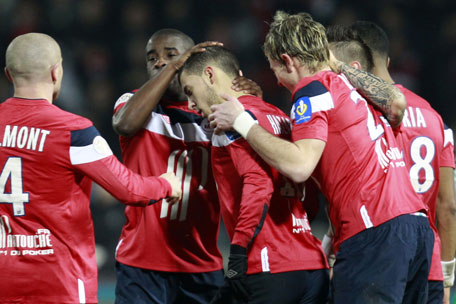 Arsene Wenger is keen on signing £30 million-rated Eden Hazard but it depends on whether it is a profitable venture for Arsenal at the end of the season.
The Gunners boss is ready to fight Chelsea for the 21-year-old Belgian star.
But he is under pressure each season to make between £15 million and £20 million in profit on transfers in news that may upset Arsenal fans.
"You should know that each season, it is imperative to show a profit of between fifteen and twenty million pounds," said Wenger. "I would add that the purpose of a coach is to always buy at a price he sees fit."
It is understood that Wenger had £35 million to spend in January but chose not to and the club are likely to record huge profits of up to £60 million before the end of the season from the sale of Cesc Fabregas and Samir Nasri last summer.
"I really like him (Hazard) and, for several reasons: it's his creative power, his ability to mis-align the opponent, his vision of the game and his consummate skill to address the last pass which make him a very interesting player.
"Hazard has what it takes to play for a top-level club, and Arsenal are a top-level club."
Hazard has been tracked by the Arsenal manager for some time, with reports last October suggesting the Premier League club made contact with Lille over a transfer.
Chelsea and Real Madrid have also been linked with Hazard.
Wenger also confirmed the club will tour Asia and Africa this summer, playing games in Seoul, Beijing and Hong Kong before travelling to the Nigerian capital of Abuja.
Meanwhile, Thierry Henry will not pressure New York Red Bulls into extending his loan spell.
Henry is due to return after the Champions League clash against AC Milan next week.
He said: "They have been really good about it, so I can't take advantage of them."
Follow Emirates 24|7 on Google News.