Priyanka Chopra eyes Bond role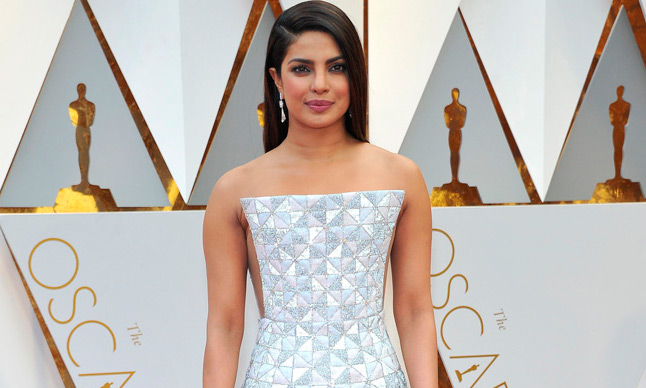 Priyanka Chopra has revealed that she would rather play James Bond than a Bond girl.
The 'Baywatch' star would love a role in the spy action flick but would prefer to be in the lead role than one of the glamorous sidekicks.
Speaking on The Late Late Show with James Corden, she said: "I've always said I prefer to play Bond. I mean you're English. This is kind of the worst environment to sort of say this, in between these two ...
"I think I hope in my lifetime I get to see such iconic parts be played by women, you know in a genderless [way] - even if it's not me. That would be super cool."
Meanwhile, Priyanka previously revealed she works "like a mad, possessed woman" in order to juggle her career across two continents.
She explained: "I work very hard and don't take time off for anything. I work like a mad, possessed woman and fly across the world to keep commitments.
"Also, you should be fearless about what you want to achieve. Don't let anyone tell you that you deserve less ...
"I like to win. I am not out there to prove anything. I just want to leave a legacy of my work behind."
Priyanka also admitted she thought being an actress would be an easy job.
She shared: "Coming from academics, like an idiot, I was like, 'Oh, it's just pretty people. You've got to wear lovely outfits and say a few lines. How hard can this be?'
"Boy, was I surprised. I just kind of went on set and fell and dusted myself off, and learned, and then fell again and figured it out."
Follow Emirates 24|7 on Google News.