Dubai is world's hottest property market… details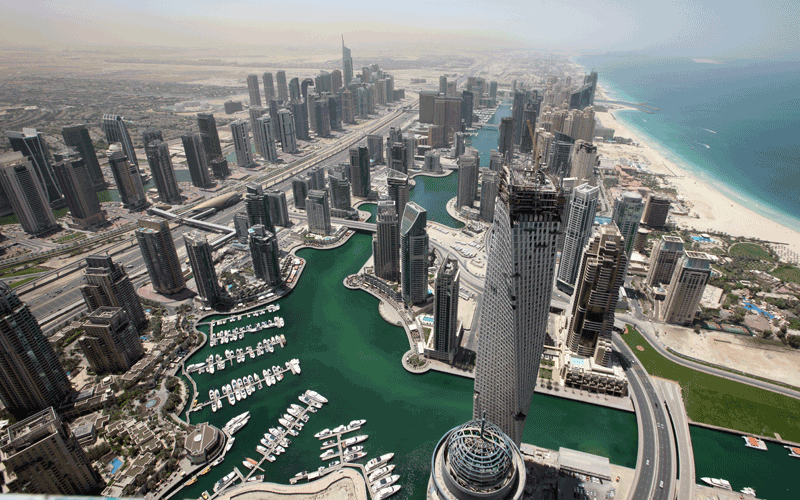 The global house price boom continues with house prices jumping in 30 of the 39 world's housing markets, according to Global Property Guide.

Though Asian governments in particular are imposing cooling measures to avoid a repeat of the past as prices are rising, overall the real estate prices are rising, the organization said.

Here is the list of five cities where property prices saw the highest growth in the past 12 months:

#5 Turkey

(Shutterstock)

Turkey is the fifth best performer with house prices increasing by 7.51 per cent during the year to Q3 2014, after an annual rise of 4.65 per cent in the previous year. The Turkish economy is expected to expand modestly by 3 per cent this year, from annual growth rates of 4 per cent in 2013.

#4 UK

(Shutterstock)

The UK property market continued to show impressive performance with nationwide house prices rising by 8.95 per cent y-o-y in Q3 2014, a sharp improvement from an annual increase of 1.47 per cent in the previous year and the second biggest increase since Q4 2004.

The economy grew by 3 per cent in Q3 2014 from a year earlier, after annual real GDP growth rates of 3.2 per cent in Q2 and 2.9 per cent in Q1 2014. The UK economy is projected to expand by 3.2 per cent in 2014.

#3 Ireland

(Shutterstock)
Ireland retained its spot as the third best performer in the global survey, with residential property prices surging by 14.52 per cent during the year to Q3 2014, a remarkable improvement from a year-on-year (y-o-y) increase of 3.45 per cent in the same period last year. House prices rose strongly by 6.43 per cent q-o-q in Q3 2014. The Irish economy is projected to expand by a healthy 3.6 per cent this year, the IMF has said.

#2 Estonia
(Shutterstock)

Estonia maintains its second position as the best housing market in the world. House prices rose 2.51 per cent quarter-on-quarter (q-o-q) during the third quarter.

Estonia's economy is expected to grow slightly by 1.2 per cent this year, from annual growth rates of 1.6 per cent in 2013 and 4.7 per cent in 2012, according to the IMF.

#1 Dubai
(Shutterstock)

Dubai's real estate market is the only one in the world that has seen over 140 nationalities investing in it and the new report by Global Property Guide reveals the emirate remains on top of the chart of the world's best performing markets for seven consecutive quarters.

Property price increases have, however, decelerated to an average of 23.73 per cent during the year to Q3 2014, down from annual increases of 33.26 per cent in Q2 2014 and 31.57 per cent in Q1 2014. House prices dropped 1.13 per cent during the third quarter, the company said which tracks prices in 39 global cities.

Dubai saw one of the worst housing crashes from Q3 2008 to Q3 2011, with house prices falling by 53 per cent. Then in Q2 2012, Dubai's housing market started to recover and since then Dubai has seen double digit house price increases.

The UAE's economy is expected to expand by 4.3 per cent in 2014, after real GDP growth rates of 5.2 per cent in 2013 and 4.7 per cent in 2012, according to the International Monetary Fund (IMF).
Follow Emirates 24|7 on Google News.