Dubai Lagoon developer assures completion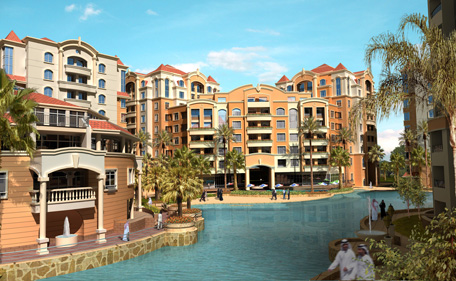 The developer of Dubai Lagoon project in Dubai Investment Park has confirmed funding is in place to expedite the completion of the master development.

"We have finalised funding for the project and the project will be built on a funding and off-plan sales model," a spokesperson for Schon Properties, the developer, told Emirates 24|7.

"After the previous [property] crash, we will not rely solely on off-plan sales going forward to build the development, and have arranged partial funding for completion of the project," he revealed.

The company will soon be disclosing details on funding ventures and new tie-ups.

Dubai Lagoon is a master development comprising over 3,800 apartments in 52 low-rise buildings divided into seven zones, retail components, plus a community-catered shopping mall.

A number of investors have claimed delays in completion of the project, having raised the issue with Real Estate Regulatory Agency (Rera), the regulatory arm of Dubai Land Department.

The project, they claimed, was expected to be completed in 2008.

When asked if old investors were still continuing with the project, the spokesperson said: "Nearly 97 per cent of our investors have continued with us.

"We have faced three per cent default from purchasers who had purchased at high prices.

"We have offered investors discounts of up to 40 per cent on outstanding invoices through the downturn and co-operated with existing buyers by shifting them to earlier completion zones."

Schon Properties denies investor claims on work stopping on the project.

Citing numerous reasons for delays, the spokesperson said: "There were many factors for the delay of the Dubai Lagoon project, despite our best efforts to avoid them.

"The project was launched on January 2006, but a hold on the building permit was issued on March 2006 because of the Road and Transport Authority's Purple Line of the Metro being incorporated in master plan.

"After the new affection plan, given by Dubai Municipality and a new building permit was awarded in November 2007, the real estate market crashed in October 2008, decreasing sales by 98 per cent and decreasing collections by 95 per cent."

He added that since 2008 until September 2012, the project was being built, albeit at a slower pace with almost Dh75 million being spent on construction for Zones 1, 2, 3 and 4 in that period.

"During this period, the collection from existing buyers nearly stopped.

"Since then, the collections from existing buyers have improved and with Expo 2020, the project is on track for expedited completion."

It was in October 2012, Rera implemented a building-by-building completion policy, with work starting on building C12, the spokesperson said.

The developer claims that work on the Zone 1 is nearly completed and handover is in the second half of 2014. The entire master development is expected to be completed by 2016.

Asked what guarantees have been giving for completion to Rera and buyers, the spokesperson said that the company has offered penalty clauses on delays to existing and new buyers to compensate them for delay and to guarantee them completion of the project.
Follow Emirates 24|7 on Google News.