Dubai real estate transactions reach Dh111bn in H1 2018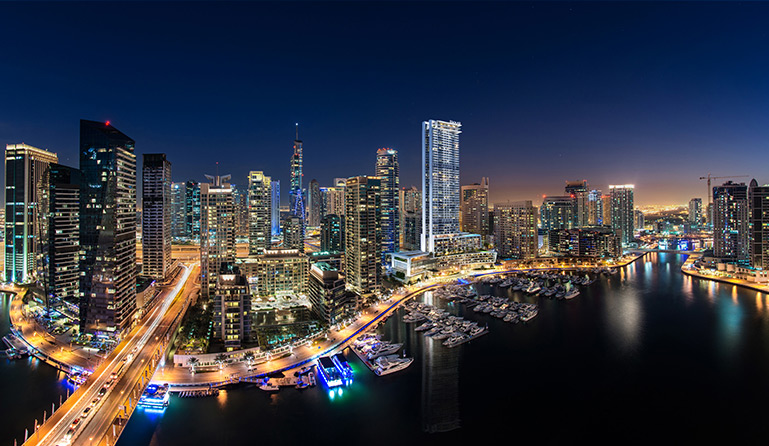 Dubai Land Department (DLD) has revealed that real estate transactions in the emirate for the first half of 2018 reached AED111 billion, reaffirming Dubai market's attractiveness and ability to compete with global investment destinations. The strengths portrayed by Dubai's real estate investments underscore the leadership's mandate to ease business processes and procedures.
According to a report issued by DLD's Department of Real Estates Studies and Research, H1 2018 recorded a total of 27,642 transactions, 18,191 sales worth about AED40 billion, 7,668 mortgage transactions worth over AED57.6 billion, and 1,783 other transactions valued at AED13.4 billion.
Commenting on the announcement, Sultan Butti bin Mejren, Director-General of Dubai Land Department, said, "The strategic decisions launched by the Government are in line with the vision of His Highness Sheikh Mohammed bin Rashid Al Maktoum, the Vice President, Prime Minister and Ruler of Dubai, and have had a significant impact on sustainable growth and on strengthening the competitiveness of the national economy. Granting investors a UAE residency visa for up to ten years and reducing government fees included in previous initiatives will be of the most important incentives for economic growth in the Emirate, as they will have a positive impact on reducing business costs and will support Dubai's position as one of the best investment destinations in the world."
"We were also quick to adapt and align ourselves with these decisions; the four percent penalty that property owners were incurred for failing to register their developments within 60 days has been waived. This underpins the Government's efforts to provide the best possible services to investors and developers alike," he added.
Regarding the size of the investments, the report revealed that during H1 2018, the Dubai real estate market recorded 19,371 investments through 15,659 investors, totalling AED37 billion. UAE nationals topped the list with 2,986 investments worth AED6.8 billion, while Indian nationals ranked second with investments that amounted to AED5.9 billion through 3,218 investments followed by Saudi Arabians whose investments were worth almost AED3.7 billion through 1,415 investments. The list of top 10 investors by nationality also included Dubai residents from Britain, Pakistan, China, Egypt, Jordan and France, respectively.
The report revealed as well that the total volume of GCC nationals' investments in Dubai's real estate exceeded AED11.6 billion through 4,919 transactions made by 3,700 investors, while 2,094 investors from 16 Arab countries concluded 2,561 transactions worth more than AED4.115 billion. H1 2018 also saw 9,935 foreign investments from 143 nationalities making more than 11,889 transactions with a total value exceeding AED21 billion.
The value of properties registered by female investors, as recorded by DLD, reached AED9 billion through 5,526 transactions.
"If we were to identify the reason behind the strengthening real estate market, it would be the level of maturity it has reached to maintain its sustainable growth. Expo 2020 is close at hand, and developers in the market are expressing interest in aligning with the directives of the wise leadership to turn Dubai into a global pioneer and an attractive investment hub in support of Dubai Strategic Plan 2021," Bin Mejren concluded.
Follow Emirates 24|7 on Google News.