Dubai rents softening; bigger decline next year?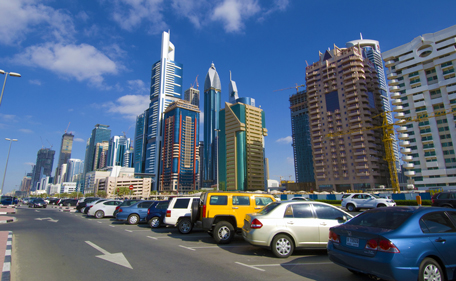 A number of real estate consultancies are expecting rents to decline this year, with one more report by Asteco, a real estate consultancy, confirming the same.

Tenants should be happy as the rents will not merely soften in 2015, but will continue in 2016 as well when new properties come on stream.

"A further 12,000 apartments will be added to the city's existing inventory in 2015 as well as over 2,000 villas. This is good news for tenants across the emirate, and a more tempered rental environment is especially welcome when you consider that since 2011 apartment rents have increased by 65 per cent and villas by 55 per cent," says John Stevens, Managing Director, Asteco.

Rentals still remain 25 per cent lower than 2008 though lease rates did rise 6 per cent, on average, in 2014 compared to 2013.

On average, a two-bedroom apartment for all areas combined, leased for Dh122,000 per annum in Q4 2014, whereas the average in 2011 was Dh72,000 pa and Dh158,000 pa in 2008.

The report, however, warns that any further increase in rents will make many areas "unaffordable to their target market leading to decreased demand and tenant outflow".

It goes on to add that looking beyond this year, a more significant drop in rental rates could be on the cards from 2016 onwards as a large number of projects announced in 2013/14 (an estimated 12,000 to 14,000 villa units) are completed.

In January, JLL, a real estate consultancy, said residents could expect rental declines this year, with even rent-free periods being offered to tenants. In the same month, Knight Frank, a UK-based consultancy, said residential rents are likely to fall by five per cent, while property prices will be down by 5 to 10 per cent in 2015.

JLL expects 25,000 new units to be delivered this year; while CBRE, another global consultancy, believes there will be supply of 20,000 new units.

Stable market

Asteco puts 2014 as a 'year of stabilisation' as sales price increase rose four per cent, one per cent and nine per cent, respectively, for apartments, villas and offices. In a year of two halves, the residential sales market recorded moderate growth in the first half of the year, with significant slowdown in market activity and sales transactions in the second half 2014.

Villa sales prices were stable in the final quarter 2014 compared with fourth quarter 2013, with the Meadows, Springs and Arabian Ranches accounting for 50 per cent of all villa sales. Palm Jumeirah was the only development to experience an increase in Q4 2008 prices, which rose four per cent due to its popularity with both local and international buyers.

"We anticipate that the overall sales prices of units in sought-after communities are likely to see relative stability, while secondary communities, with limited facilities and amenities will be faced with declining values," believes Stevens.

Sales prices for apartments ended the year showing a seven per cent increase compared with Q4 2013, but with additional supply on the way and ongoing macro-economic challenges significant market growth is unlikely.

On average, apartment sales prices were 22 per cent lower in Q4 2014 than in Q4 2008, but were still six per cent higher than Q4 2013, the report pointed out.
Follow Emirates 24|7 on Google News.