Dubai rents: Which area really cheaper now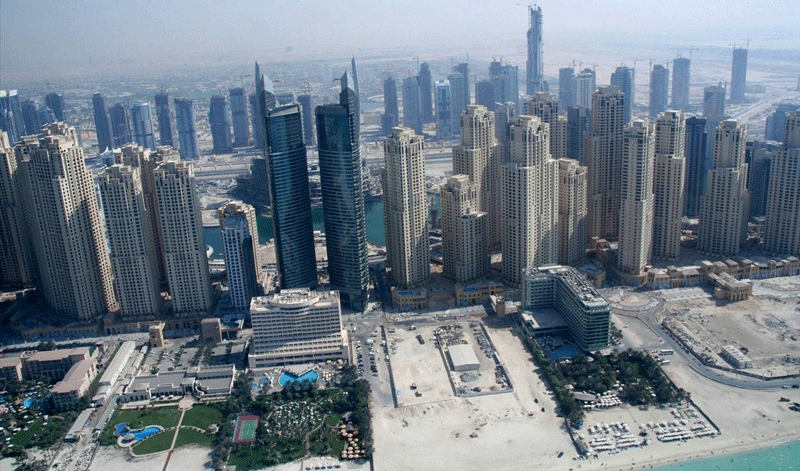 There was only one community in Dubai that saw rents declining in 2014 compared with 2013, a new report by Asteco reveals.

The report disclosed that Discovery Gardens, one of the most affordable communities on Sheikh Zayed Road, saw rents falling by 2 per cent last year compared to 2013, but rents remaining 36 per cent below the highs of 2008.

Rentals for one-bedroom units in the community remained stable at Dh70,000 per annum (pa), while two-bedroom units declined to Dh80,000 pa from Dh83,000 pa.

Rental increases

The biggest rental increase was reported in Jumeirah Beach Residence (JBR) and Jumeirah Lakes Towers (JLT), which rose 15 per cent in the last year.

Rents for one-bedroom apartments in JBR jumped to Dh118,000 pa, from Dh108,000 pa in 2013.

Two-bedroom units rose to Dh163,000 pa from Dh135,000 pa, while three-bedroom units increased from Dh175,000 pa to Dh200,000 pa.

As for JLT, lease rates for one-bedroom units went up to Dh90,000 pa from Dh83,000 pa.

Two-bedroom units saw rentals rising to Dh133,000 pa from Dh110,000 pa, while three-bedroom apartments saw rents going up from Dh148,000 pa to Dh168,000 pa.

Business Bay saw rents rising three per cent year-on-year. One-bedroom units saw rentals rising to Dh93,000 pa from Dh90,000 pa. Rents for two-beds rose to Dh135,000 pa from Dh130,000 pa, while a three-bed apartment saw rents rising to Dh180,000 pa from Dh178,000 pa.

Rentals in International City went up to Dh46,000 pa from Dh43,000 pa for one-beds, while two-bed units declined from Dh65,000 pa to Dh63,000 pa. Rates are 33 per cent lower from 2008.

Lease rates in Dubai Marina and Downtown Dubai are still 14 per cent and 10 per cent lower than 2008, but the former saw a 14 per cent, while the later saw a 10 per cent increase year-on-year.
Follow Emirates 24|7 on Google News.