Fall in value no case for mortgage cancellation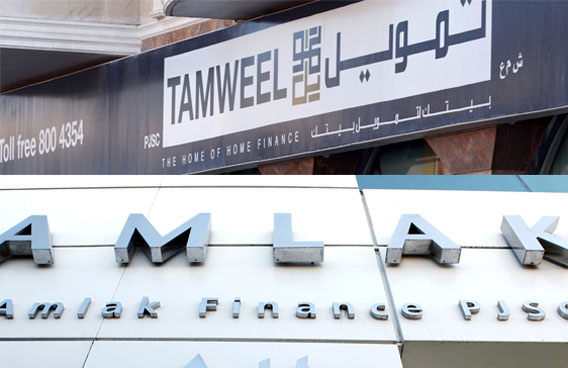 Judge Mohammed Khamis Bassiouni, who heads the Judiciary Committee appointed to hear disputes relating mortgage majors Tamweel and Amlak, said that most investors who come before the panel do not have a strong case.
"In most of the lawsuits, buyers and investors are asking for annulment of the contract because they are looking to recover their advance payments due to the decline in the value of real estate," Judge Bassiouni told this website in an exclusive interview.
"The committee receives about six new cases per month," Bassiouni said, adding, "In about 90 per cent of the cases the verdicts were in favor of Amlak and Tamweel.
Currently there are between 25 and 30 cases pending before the committee and all of them are awaiting technical reports."

The committee has issued verdicts in about 45 cases so far.
In a response to a question on whether the impact on buyers and investors is unfair, he said, "The financial crisis is an emergency and everyone is affected by it. Investors bought at a high price and now want to terminate the contract due to the decline in the price.
If someone buys a television for Dh1,000, it is not reasonable for the person try to return the TV to the company because of a reduction in the price a few days after buying it."
He also clarified that some of the verdicts have gone in favor of the investor, because of lack of conformity to specifications of the residential unit according to the contract.
Judge Bassiouni stressed, "If it is proved that the breach of contract is from Amlak or Tamweel, we have ruled that the situation must return to what it was prior to the contract."
Judge Bassiouni advised investors to opt for an amicable solution to save the time, effort and money, since the contracts between the parties are unambiguous and without appeal. "There must be a legal reason for the dissolution of them," he said.
Regarding the high value of fees for filing a case against the two companies, Judge Bassiouni said, "The legal fees are set at 7.5 per cent of the value of the contract and a maximum of Dh30,000 is the court fee according to the court decree."
Plot sold twice:
Court could penalise buyer
Is this the end of the real estate broker?
Abu Dhabi rents under pressure
Follow Emirates 24|7 on Google News.