Hartland International School on hiring mode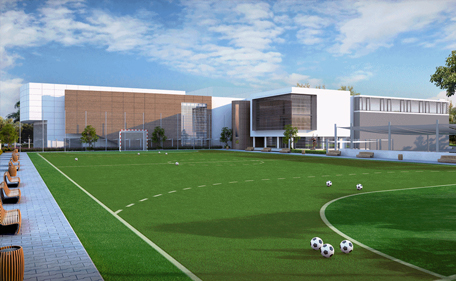 Sobha Group, a Dubai-based development company, has begun hiring teaching and non-teaching staff for its new school in Sobha Hartland, a mixed-use development in Mohammed Bin Rashid Al Maktoum City, which is set to open in September 2015.

"We have started hiring for our school and we expect to have a staff strength of 161 when we reach full capacity," Shaun Robison, Project Head – School Development, Hartland International School, told Emirates 24|7.

"About 70 per cent of the work on the school will be completed by March with the opening set for September," he revealed.

Dubai needs to add additional capacity of 110,000 seats by 2020, which means four to five new schools have to open each year with nearly Dh5.5 billion of private capital needed to build the required capacity, Parthenon Group, a London-based management consultant, has said.
As per Knowledge and Human Development Authority (KHDA), the regulator of schools and universities in Dubai, there are 169 private schools in the emirate with more schools expected to open over the next five years.

Students in Hartland International will be admitted from the foundation stage (FS1 & FS2 for ages 3 to 5) all the way up to the sixth form (Grades 12 and 13 for ages 16 to 18) with fees ranging from Dh49,000 to Dh67,000 per academic year.

Though most schools in the country often experience a high turnover rate amongst teachers, Hartland International plans retain its staff by offering competitive salary packages and providing them with regular training.

"We have prioritised staff attention by providing best training opportunity to them as we want majority of our staff to stay for five years or longer," Robison said.

The new school will also introduce the new concept of "individual attention" with every child having a personal tutor.

"Individual attention given is the thing that separates us from other schools," he asserted.

Dr Paul Silverwood, school principal, said they plan to expand over the years ahead to accommodate all grades up to Year 13 and provide access to IGCSEs, A Levels, the IB Diploma and stepping-stones to the world's leading universities.

Follow Emirates 24|7 on Google News.