Living Legends still alive, investors assured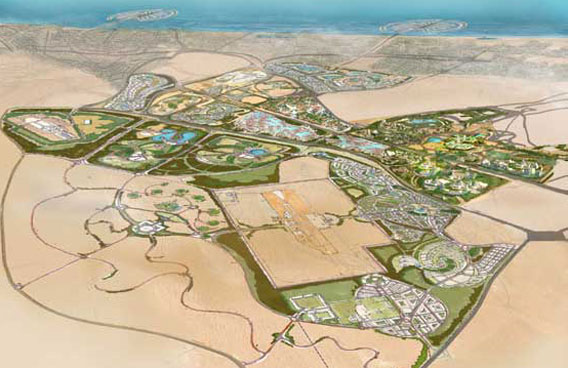 Tanmiyat, the Saudi-based real estate developer, is going ahead with the Living Legends project in Dubailand, and expects to deliver 100 to 150 villas in the next 18 to 24 months, a senior company official told Emirates 24|7.
Some investors, who staged a protest march last Thursday, said they agreed not to make any future payments and will petition Real Estate Regulatory Agency (Rera), seeking cancelation of the project.
"We have a new contractor [Delta Emirates] on board. We are now working in phases than working on all the 500 villas. We expect the first phase (100 to 150 villas) to be completed in the next 18 to 24 months," the company official said on condition of anonymity.
He said the project will not be cancelled and the company did not have any refund policy.
"We are not asking investors for money… we will ask them once we reach a certain construction milestone. The defaulters will dealt as per the law," he added.
However, investors said: "We all have agreed to sign a letter, petitioning Rera to cancel the project and have agreed not to pay any more money."
Rob Price, an investor present at the meeting, said: "The developer's representatives told us that they have money to complete the project. We will certainly approach the authorities requesting them to cancel the project. We are also ready to forego a percentage of our money."
A Real Estate Regulatory Agency (Rera) official had told this website: "The project is under review from our team and there had been several meeting with group of investors to find options that were acceptable to all parties.
"The developer has said 'he is committed to the project and has appointed a new contractor with construction work starting on the villas'. But we [Rera] are following the project closely and asking the master developer, Dubai Properties Group, to evaluate the project progress as well."

Covering an area of 1.340 million square metres within Dubailand, the residential segment of the project will have a total of 500 villas, 12 residential towers, a golf course, golf hotel, and a mall.
The company official confirmed there had been no changes to the master plan and all the components will be completed over the time.
60 Living Legend
investors plan march
Follow Emirates 24|7 on Google News.