Aldar seeks approval to sell assets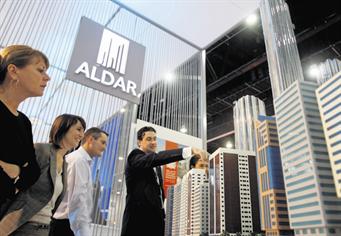 UAE's Aldar Properties' board plans to call a shareholders meeting to seek approval for sale of "certain" assets and issue a convertible bond, the struggling property developer said in a statement on Tuesday.
Aldar said its board of directors, which is meeting on January 13, will also consider converting debt it issued to Abu Dhabi's investment fund, Mubadala in 2008 into shares of Aldar, the statement added.
The Abu-Dhabi developer has been in the spotlight in recent months amid speculation that it would receive government support to meet its cash needs.
Aldar said in November it was in the final stages of talks with the government over its cash needs and its chief financial officer told Reuters the framework for a cash deal was expected to be completed by the end of the 2010.
Abu Dhabi's largest developer by market value needs Dh9.8 billion ($2.7 billion) by 2011 as it seeks funding to survive, Bank of America Merrill Lynch said in November.
In March of last year, Aldar sold assets on Yas Island, including the Formula One race track, to Abu Dhabi's government for Dh9.1 billion.
Of this, Dh6.5 billion was paid in the form of debt forgiveness and the remainder was booked as receivables to be repaid by the Abu Dhabi government over the next seven years.
The stock has fallen almost 50 per cent since end March 2010 as market watchers sold off on fears over Aldar's financial health.
Follow Emirates 24|7 on Google News.