Board fails to reach deal on Smart City Kochi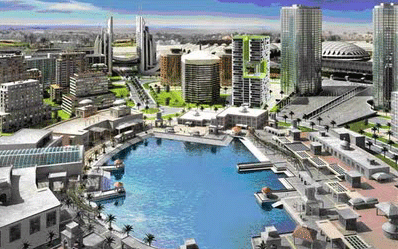 Smart City Dubai and the Kerala government failed to reach an agreement on the proposed Smart City Kochi project.
Smart City Dubai and Smart City Kochi CEO Fareed Abdulrahman said that arbitration would be last resort to reach solution.
The Smart City Kochi board meeting was held on Friday which last lasted just 20 minutes with no decision taken on the issue of giving 12 per cent free hold rights to Smart City Dubai - the builders of the project, IANS reported.
In the post-meeting press conference, the two parties continued to stick to their respective stands.
'What matters to us is to maintain good relations and hence we expect that a solution will come out. The question of going legal or to an arbitrator is our last resort,' said Abdulrahman.
He also clarified that UAE-based businessman MA Yousuf Ali, who held talks with them, is not a mediator but only a government representative.
Smart City Kochi Chairman and State Fisheries Minister S. Sarma said: "The talks between Ali and Smart City Dubai is progressing well. But the government, under no cost, will deviate from the policy decision that no land in the project can be sold. We expect that in two weeks time, we will get a reply from them.'"

Follow Emirates 24|7 on Google News.