Delivery delay not 'good' reason to rescind deal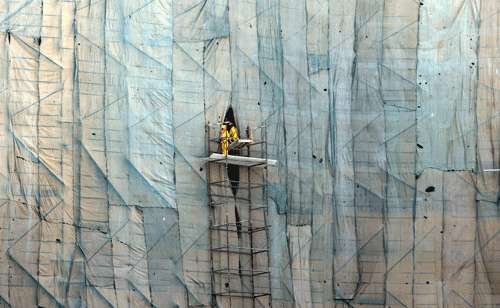 Delay in the delivery of a real estate project does not constitute a reason to rescind the contract with a full refund.
Answering a reader's query, Ludmila Yamalova, the real estate expert with Emirates24|7 said the issue can be governed by the contract itself that provides for a right to rescind beyond certain delivery.
However, even if the contract does not provide such a remedy, the law does, she said.
The expert was answering a query filed by a reader who had bought a flat in a Sports City project, originally scheduled to be handed over in September 2008, who is now faced with accumulating interests and a developer who refuses to refund the amount paid.
"Under the UAE contract law, a breach of such a material term as a delivery of a property (by developer) gives the non-breaching party (investor) the right to terminate the contract and entitlement to a full refund.
Therefore, legally speaking, there is a case to be made for termination and refund. In practice, however, unless the developer voluntarily agrees to refund, the only recourse to enforce this remedy is through filing a formal legal action."
According to the expert, filing a formal case is an expensive and time-consuming proposition. It is also, inherently uncertain, especially in a developing market such as the UAE. "Therefore, deciding on whether it makes sense to file a case depends on what is at stake. Specifically, if the amount already invested is substantial enough to warrant further expense to try to salvage at least a portion of that amount, then filing a case may be justified."
She said what amounts to a "substantial" amount invested should be weighed against legal costs and attorney's fees.
Providing details on the legal costs, she said "They include a court fee of 7.5 per cent of the value of the case or a maximum of Dh30,000, per contract, that is paid at the outset before filing of the case. Translation costs are also not to be underestimated, since every document submitted to the court has to be translated into Arabic.
Then, there are attorney costs, which vary greatly, but most require an upfront payment. Most of the time, the minimum expense of litigating a case is Dh150,000."
Therefore, she said, whether it makes sense to pursue litigation depends on the amount that is being claimed.
Furthermore, given the unprecedented and ever evolving nature of such disputes in the UAE courts, it is difficult to determine the likelihood of winning on the merits, especially where highly influential individuals are concerned.
Mortgages further complicate the matter because mortgage repayments are ongoing and subject to additional interest payments, plus they are secured by post-dated cheques.
To counter-balance the risks of post-dated cheques, she said there is now a specialised Amlak-Tamweel Bounced
Cheque Committee established in the Dubai Courts to help investors deal with disputes related to mortgages with either Amlak or Tamweel.
Thus, the best options forward are as follows. "One, to negotiate with the developer directly on some sort of a compromise, be it in the form of a reduced price, revised payment plan or consolidation. At the same time, those who have mortgages, should refer their cases to the Amlak Cheque Committee to seek their assistance in resolving the dispute."
Send in your property questions to property@emirates247.com
Follow Emirates 24|7 on Google News.