DSI wins Dh465m Egypt deal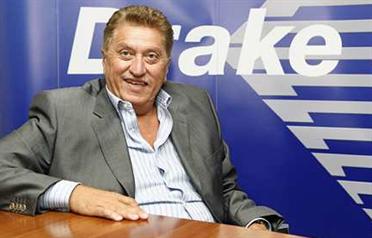 Drake & Scull International (DSI), a regional provider of contracting services, has secured a mechanical, electrical and plumbing (MEP) contract for the "Nile Corniche Project" (NCP) in Cairo, Egypt for a value of Dh465 million.
"The momentous growth in the Egyptian tourism sector is propelling specialist contractors to tap into the promising opportunities the hospitality industry presents," said Khaldoun Tabari, CEO of DSI.
"Through the establishment of our offices in Egypt as part of our organic growth strategy, and with this prestigious project win, we are keen to be a part this development and look forward to further growth within the country".
DSI has been renowned for its excellence at work for similar iconic landmarks in the region such the Jumeirah Beach Hotel in Dubai, Shangri-La Hotel in Abu Dhabi, and most recently the Rotana Gardenia in Hotel in Syria, positioning the company as a specialist contractor in the hospitality industry.
"Our solid experience in the hospitality industry and our associations with the world's prominent hospitality management leaders sets us at the forefront of the tourism industry in Egypt and will allow us to deliver the best in quality standards for the Nile Corniche Project." continued Tabari.
The Nile Corniche Project is a mixed use development, including the construction of a Hotel and Serviced Apartments, situated on the River Nile Corniche in Downtown Cairo.
The development consists of a four-level subterranean car park, an eight-level podium structure and two high rise concrete framed towers, consisting of 37 and 38 levels, respectively.
The project consists of 102 luxury Serviced Apartments in Tower 1 (North Tower) with four penthouse levels, Tower 2 (South Tower) having 226 standard rooms, 60 hotel suites, 98 serviced apartments and 16 luxury residential apartments. The Podium Structure consists of eight levels of functions rooms, restaurants, front of house, and service accommodation, and will also be the location of Qatari Diar's Regional Offices.
The Consolidated Contractors Group (Offshore) will undertake the main construction contract of this prestigious project developed by the Qatari Diar Real Estate Investment company.
DSI will commence works on the project immediately and the expected completion date is in 2014.
Follow Emirates 24|7 on Google News.