Emaar's operating profit up 31% to Dh3.03bn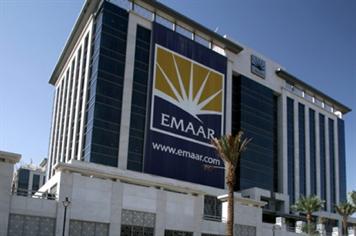 Emaar Properties has recorded a net operating profit of Dh3.034 billion ($826 million) last year, up 31 per cent than the net operating profit of D2.324 billion ($633 million) recorded in 2009, a statement said.
Annual revenue for 2010 was Dh12.150 billion ($3.308 billion), 44 per cent higher than the 2009 revenues of Dh8.413 billion ($2.29 billion).
Net operating profit during the fourth quarter 2010 was Dh691 million, similar to the third quarter 2010 net operating profit of Dh687 million.
Revenue for the last three months of 2010 was Dh3.830 billion, 38 per cent higher than the third quarter 2010 revenue of Dh2.782 billion, the statement added.
The company's shopping malls and retail and hospitality subsidiaries contributed significantly to the revenues for the year, highlighting the successful creation of recurring revenue streams for Emaar.
Approximately 24 per cent of the total revenues were from these two business segments with shopping malls and retail revenues of Dh1.9 billion, and hospitality revenues of Dh1 billion.
Emaar handed over 3,500 units in the UAE and internationally in 2010, including over 770 units in Burj Khalifa, the world's tallest building and over 420 units in international markets, the statement said.
In line with the business strategy of the Group to focus on the core sectors of property development, shopping malls & retail and hospitality, Emaar Properties transferred its healthcare and education assets to renowned service providers, which will contribute to additional recurring rental revenues in 2011 and later years.
Highlighting the strong fundamentals of the company, Emaar has successfully executed two public offerings including the convertible bond of $500 million in September 2010 and $500 million Sukuk in January this year. Both offerings were the first by a corporate entity out of the region post the global financial crisis and received overwhelming response from the investors, the statement added.
"In a year that was marked by cautious optimism, timely delivery of property and consolidation of core businesses, Emaar Properties took bold initiatives that have a far-reaching potential in driving sustained returns for our stakeholders. Opening 2010 on a positive note with the grand inauguration of Burj Khalifa, Emaar highlighted the company's ability to undertake and deliver complex projects to world-class standards," Mohamed Alabbar, Chairman, Emaar Properties, said.
In 2011, several key international markets of Emaar will achieve project hand-over, the statement said.
In addition to the imminent hand-over of homes in Jeddah Gate and Al Khobar Lakes in Saudi Arabia by Emaar Middle East, Emaar Syria, will set a new milestone with the Commercial Centre in its master-planned community, The Eighth Gate. Offices are already functional in the Commercial Centre, which this year will witness the opening of the Damascus Stock Exchange building, making The Eighth Gate a financial nerve centre of the country.
In Turkey, Emaar has already handed over homes in the first phase of Tuscan Valley Houses, and Emaar Turkey, a fully owned subsidiary, is progressing with the second phase. Emaar Turkey is also going full-steam ahead with the New Istanbul Project, which will also feature a large shopping mall. In Egypt, Emaar Misr will welcome the first residents of Uptown Cairo and Marassi, it added.
In 2011, Emaar Hospitality Group will further consolidate its international footprint with the management agreements for operating luxury retreats in Morocco, South of France and Indonesia making significant progress, the statement said.
Emaar Properties posted a 62 per cent fall in fourth-quarter profit, hit by impairments related to its associates and the results missed analysts forecasts.
Net profit in the fourth quarter of 2010 fell to Dh274 million ($74.60 million), down from a net profit of Dh720.12 million during the same period in 2009.
The earnings misses forecasts of four analysts polled by Reuters, who estimated an average net profit of Dh593.25 million ($161.5).
Shares of Emaar, the UAE's biggest developer by market value, closed 1.2 per cent lower prior to the announcement.
The company booked impairments and provisions of Dh417 million in the quarter related to its financial associates and discontinued operations, but provided no further details.
(With inputs from Reuters)
Follow Emirates 24|7 on Google News.