Jumeirah Village, Jumeirah Heights get new parks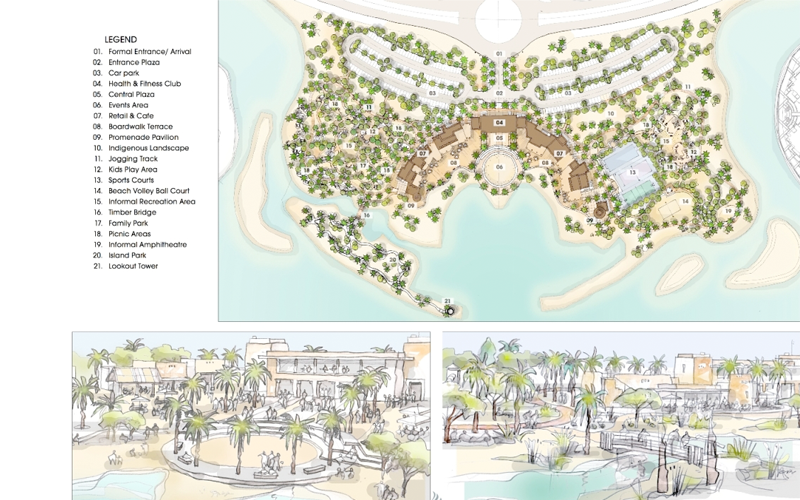 Dubai-based developer Nakheel is building on the success of Al Ittihad Park at Palm Jumeirah by bringing new, indigenous recreation areas to its Jumeirah Village and Jumeirah Heights communities.
Hundreds of trees have been planted at Jumeirah Village Circle, where Nakheel is creating 13 parks covering 2.9 million sqft between them. When complete, the parks will contain more than 6,000 palm and desert trees, two jogging tracks measuring around 840 metres and 720 metres, children's play areas and shaded spots for relaxation. The first parks are due for completion in the next few weeks.
At Jumeirah Heights, part of Jumeirah Islands, design work is underway on a 737,000 sq ft waterfront recreational area that will include indoor and outdoor sports and fitness facilities, shops and restaurants, extensive communal space for relaxation and an 850 metre running track. There is also an adjacent island, reached by a bridge, providing further green, communal space for residents and visitors.
The new parks follow the same theme as the 1.1 million sq ft Al Ittihad Park on Palm Jumeirah, Nakheel's first and flagship indigenous zone, opened in November 2012. All Nakheel parks feature trees and plants found in the UAE's deserts, mountains, wadis and coastal areas. Many have medicinal uses, and all need minimal water to thrive.
Nakheel Chairman Ali Rashid Lootah said: "Al Ittihad Park has been hugely welcomed by Palm residents and visitors. We are building on that success by creating similar communal outdoor spaces at other Nakheel communities. While each of our parks has its own unique design, all follow a common theme: indigenous, sustainable spaces that bring people together and create new focal points in our communities."
Follow Emirates 24|7 on Google News.