Kingdom Tower gets green light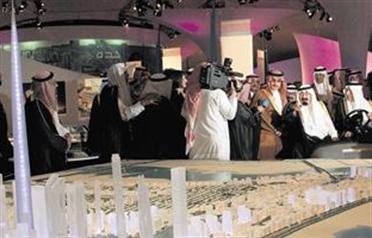 Kingdom Holding Company, owned by billionaire Saudi prince Alwaleed bin Talal, has got approval to build the world's tallest tower – Kingdom Tower – near Jeddah, Saudi Arabia.
According to The Saudi Gazette, the go ahead has been given for the mile high tower to be built by the Kingdom Holding.
But a report quoting, Adrian Smith + Gordon Gill Architecture that had earlier been involved in designing the project said it is "definitely not working on the design."
Meanwhile, according to The Gazette it would take an elevator 12 minutes to reach the top of the $30-billion tower. The tower will nearly be double the height of the 828-metre Burj Khalifa in Dubai and will include office, hotel and residential units.
The paper also said that the new tower will be located in a new city that would be specifically built around the tower in Obhur, just outside of the port city of Jeddah.
The 8.9-square-mile city will be able to accommodate 80,000 people and over a million visitors.
Although the report indicated that the tower would be designed by Adrian Smith, who also designed the Burj Khalifa, a report in Wired.co.uk quoting the Adrian Smith + Gordon Gill Architecture said that the firm is "definitely not working on a mile-high tower design", and the reports are based on anonymous and unofficial sources.
King Abdullah bin Abdul Aziz Al Saud at a presentation of a project in Jeddah. (AFP)
Follow Emirates 24|7 on Google News.