Palm Shoreline dues fall 36%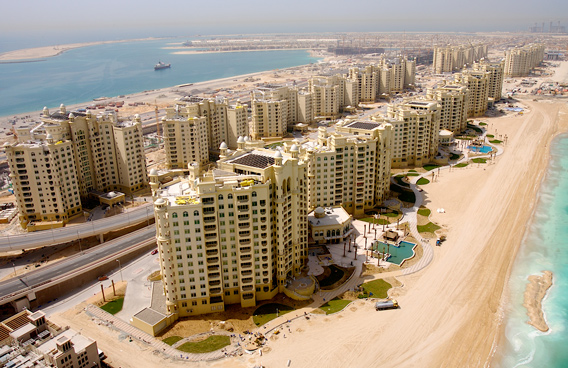 Nakheel's outstanding service fees from unit owners of the Shoreline Apartments on Palm Jumeirah have fallen by 36 per cent to Dh46 million on January 19, 2012, as compared to Dh72 million in November 2011 when it barred owners/tenants from using the common facilities, according to a statement sent to Emirates 24l7.
The property developer's collection of service charges from unit owners in Shoreline Apartments has jumped to over Dh680,000 per day on average in the last 16 days, with the master developer now having collected Dh26 million since November.
"Our collection campaign continues to gather momentum. Outstanding service fees at the Shoreline Apartments have dropped from Dh72 million in November to Dh46 million today," Chairman Ali Rashid Lootah said in a statement.
In the last 16 days, the company has collected Dh11 million - Dh687,000 per day - in service charges. On January 3, it had collected Dh15 million.
"As we have stressed before, only by collecting the fees due can we ensure ongoing maintenance and improvements at our facilities, and payment to our service providers. We are encouraged by the response to our push on collections, and urge those who have not yet paid to do so. It is wrong for customers who have honoured their payments to be subsiding those who haven't," Lootah said.
John, in his comment on this website, said that as an owner-resident he has not received any invoice from Nakheel since 2008.
"They have an area on their website where amount owed can be verified but it's a lump sum including non-Rera approved charges from 2008/09."
Nakheel said it is offering long-term (annual lease) tenants at the Shoreline Apartments the facility to get details on whether their landlords has paid the service charge or still is a defaulter.
Earlier today, Emirates 24/7 reported that the Dubai Land Department said that Sultan Butti Bin Mijren, Director-General of the department's decision to allow Nakheel to prevent residents at the Shoreline Apartments on the Palm Jumeirah from using the beach if landlords don't pay the service charges was "final".
He restated that Nakheel also has the right to move the court if property owners refuse to pay the accumulated service fees.
Lootah could not be reached for comment.
A resident, on conditions of anonymity, said the Interim Owners Association (IOA) of building no 1 and 2 had left a note outside each apartment on January 9 saying they were still in talks with Nakheel and no solution had been agreed upon yet. It also urged residents to share their names and their contact details so to make it easy for the IOA to reach them.
"They [IOA] have asked us to give them our comments on the service provided by Nakheel," the resident said.
Lootah said on January 5 that owners of Shoreline Apartments had started paying their service charges and the company was collecting Dh500,000 per day.
"We are collecting half a million per day from apartment owners in service charges… we are only charging them the approved Real Estate Regulatory Agency (Rera) fees, but not a single dirham for club membership."
However, he did warn defaulters of "every possible action" under the law.
Lootah had told this website earlier that the company was working to make all of their communities safer for the residents and were planning to install cameras and issue access cards to the residents.
The master developer of Palm Jumeirah has, however, postponed its decision to issue access cards for entrance to the residential towers and car parks on Shoreline apartments from January 15 to January 31, according to a notice posted in the buildings.
Follow Emirates 24|7 on Google News.