Project that restarted Dubai property boom now open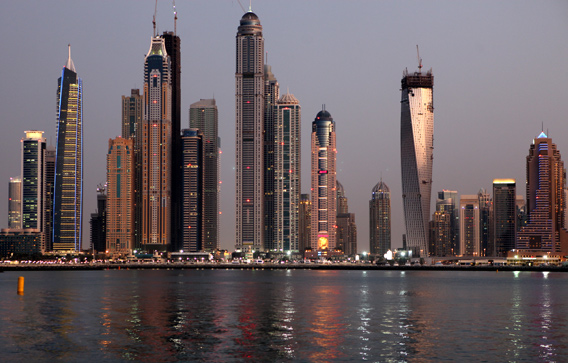 The sale of apartments in an Emaar building that turned a new leaf, marking the recovery of Dubai's real estate, after it went into a tailspin, has begun welcoming its first residents.

The building in question, Panorama, was launched in the second quarter of 2012, and saw renewed investor confidence as all units were sold out within hours at the launch.

That project is largely credited to have once again sparked the property buying frenzy among those looking to invest in the real estate sector in the city.

Read: Emaar Panorama sold out, sparks property buying frenzy

The project that comprises four buildings with 15 floors, offering customers a total of 224 apartments, has now seen residents move into the building. It's being tagged as the finest residential cluster in The Greens and The Views.

According to real estate brokers, one-bedroom units in the project were offered by Emaar at around Dh940 per sq ft during the launch whereas, today, the average price of the buildings is around Dh1,922 per sq ft (data courtesy www.propertyfinder.com).

This, of course implies that prices in Emaar's Panorama project have more than doubled in less than three years.

The average price per square feet compares favourably with older communities in Dubai. For example, it's only slightly lower than apartments in Palm Jumeirah at Dh1,957 per sq ft and about 18 per cent higher that the price per square feet in Business Bay (Dh1,626 per sq ft).

During the 2012 launch of Panorama, a real estate agent told this website that launch of Panorama reminded him of the days of Dubai's property boom. Early investors in Panorama who had managed to reserve one-bedroom units in the project on the launch morning were seen reselling their units to late-arrivals at a premium.

The new residents are a happy lot with the timely delivery of the units. "I'm very happy to move into the house. We bought looking at the brochures but I'm satisfied with the work done. I'll be moving out of my villa in The Lakes and it's definitely a breather to see everything brand new," said a resident who intends to move in later this month.

Within a year of launching Panorama, Emaar's Mira villa project, near Arabian Ranches and Global Village, too saw investors scramble to get a deal.

In fact, authorities had to call police to control a crowd of hundreds of investors eager to buy the villas at 'invitation' prices.

This, once again, underlined property as one of the most sought after asset classes in the city and its craze among people who would carry chequebooks at the many other launches that followed.
Follow Emirates 24|7 on Google News.