Sheikh Zayed Road corridor to remain investor and end-user favourite in 2013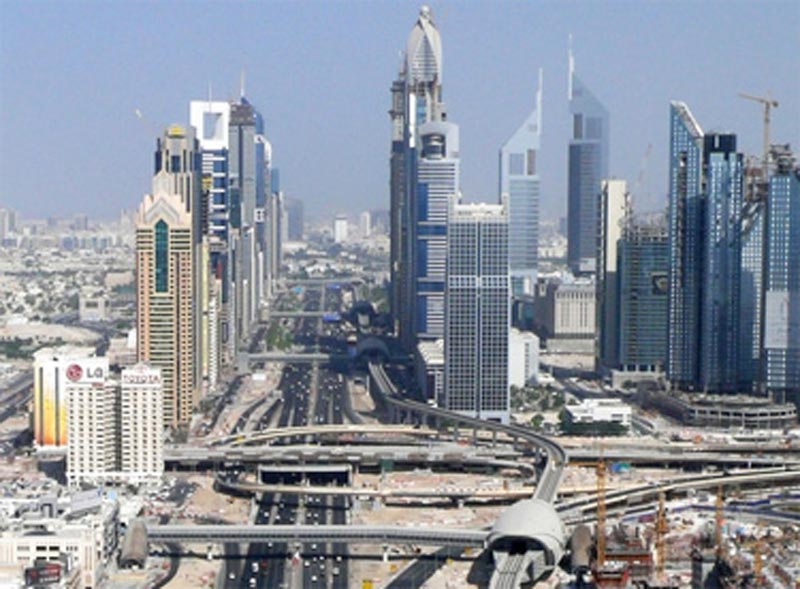 Sheikh Zayed Road corridor will continue to remain attractive for end-users and investors in 2013, but Jumeirah Lake Towers (JLT) development will be the main beneficiary of the expected economic and population growth in Dubai.

"Given the current infrastructure in Business Bay, JLT will continue to benefit from new business formations with a corresponding increase in residential and retail segment due to its status as a free zone and freehold community which will attract SMEs and middle income professionals and entrepreneurs," Sameer Lakhani, Managing Director, Unitas Consultancy, told Emirates 24/7.

Downtown and Dubai Marina will be beneficiaries of the relaxation of the mortgage cap limit, he adds. Without giving percentage increases, the local consultancy says rentals and price appreciations will range between high single digit and low double digit levels this year.

Asteco Property Management said last week that average villa sale prices rose 23 per cent year-on-year and apartments made average gains of 14 per cent during the same period. On the leasing front, average increase was 17 per cent across all residential types.

But the most critical factor to Dubai's growth is the anticipated increase in population.

Roads and Transport Authority, which has announced rail network expansion, estimates Dubai's population to reach 3.1 million by 2020.

Last year, Bank of America Merrill Lynch said the emirate's active population will grow by 6.1 per cent on average over the next eight years, thus outpacing the increase in residential house supply that is predicted to rise by 4.9 per cent over the next two years.

"A six per cent increase per annum will increase the population to over 3.25 million by 2020. This is what is expected to stimulate residential and commercial demand. Obviously, if growth rate turns out lower, then the cumulative impact on Dubai's population is affected drastically, thus skewing demand dynamics," says Lakhani.

Although commercial real estate in Dubai has suffered from a massive overhang of supply, the consultancy believes it is beginning to see the first signs of revival.

"Nearly half of expected supply is in the Business Bay segment, supply of which has been pushed back to 2015-2020. This augurs well for the embryonic recovery in this sector," says Lakhani.

Earlier this month, Jones Lang LaSalle said rents in the prime office market category will increase for the first time since 2008, but secondary location will continue to remain under pressure with vacancy rates hovering above 60 per cent.

Despite the fact that Dubai has evolved into a two-tiered market, Lakhani says there is a strong foundation for asset price revival this year as the emirate is well placed for the growth-in-value trajectory curve.

"Supply dynamics are expected to scale up as government and private sector developers cater to the rise of expatriate demand," he adds.

In November 2012, Citibank said recovery of Dubai's real estate sector was in line with the wider economic upturn and strong economic fundamentals of the emirate.

"Dubai's economic rebound and improved investor sentiment have breathed life into the real estate market in recent months with the volume and value of real estate transactions carried out in the emirate mushrooming since the beginning of the year," the bank had said.

Lakhani believes the process of real estate reversion to the mean has already started in Dubai.

"Dubai peak to trough asset valuation registered a 65 per cent price fall, setting the stage for value discovery as Dubai macro-economic factors righted itself and exogenous factors (Arab Spring) are leading to 'mean reversion'," says Lakhani.


Follow Emirates 24|7 on Google News.