Sluggish mortgage lending drag on property market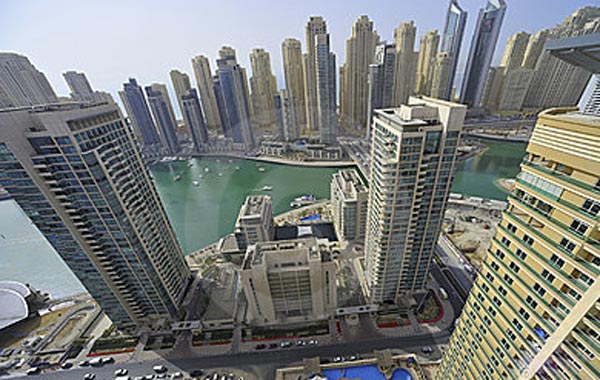 With banks still in a cautious mode, mortgage lending in the UAE remains sluggish, and recent Central Bank data shows that mortgages offered by the country's banks grew by a mere Dh4.16bn, or 2.6 per cent, between June and October 2010.
Although property valuations are becoming increasingly attractive for the end-user, especially in Dubai, lack of financing remains a major constraint and is further depressing the market, along with new supply.
On the one hand, banks are saddled with an increasing amount of provisioning they need to take for bad loans, with UAE Central Bank data for November 2010 showing yesterday that overall provisioning was up more than 33 per cent year-on-year while specific provisioning for bad debt was up by Dh9.2bn, or almost 29 per cent in the same period.
Analysts expect a further rise in provisioning to be declared along with the fourth quarter results this month as regulations on provisioning required for Dubai World debt came into effect during the last quarter of 2010.
Also, in November 2010, the UAE Central Bank mandated the banks to treat a loan (personal, auto or credit card) as total loss in case the instalment was due for over 180 days and take 100 per cent provisioning on the outstanding balance.
On the other hand, new supply is dampening any prospects of price stabilisation in the property market, and banks are thus offering very tight loan-to-value ratios to avoid adding to their already huge non-performing loans portfolio.
According to a new assessment from property consultancy Landmark Advisory, 48,000 new homes are due to enter the UAE market in the next two years, and property prices (in Dubai) may fall as much as another 20 per cent by the end of 2012.
While these factors will continue to pull the property market down in the current year, higher oil prices and growth in some of the other sectors of the economy is likely to buoy real estate in the country.
As these dynamics continue to play their role in impacting the valuations, what investors should look for is build quality and location of their potential property investment.
For, it's these factors that will be key to determining whether you will make any returns on your property investments this year or will your debt add on to the banks' NPL portfolio.
Follow Emirates 24|7 on Google News.