Yesudas tunes out of property firm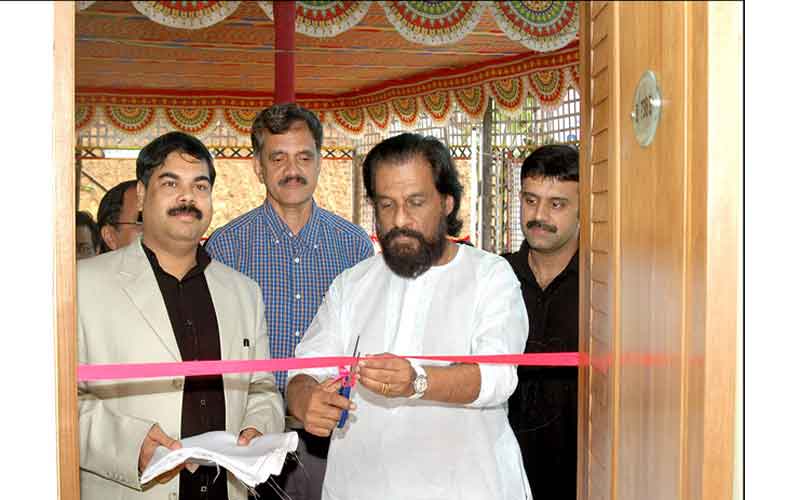 One of the most popular Indian playback singers, Padmabhushan Dr K J Yesudas, has backed out from being the brand ambassador of SRK Properties, a Pune/Kochi-based real estate group that is facing difficulties of late. However, the group continues to use the veteran singer to promote itself. Its website claims Dr K J Yesudas is its brand ambassador.
SRK Group's website says: "Convinced about our eco-friendly construction policies and general outlook on life, the ambassador of music, Padma Bhushan Sri K J Yesudas agreed to do us the honour by being the brand ambassador of SRK. And along with him, the who's who in the music industry came to give us their support. This is a rare honour which we, at SRK, as a corporate company are proud of."
Meanwhile, Yesudas, who is in Dubai to promote a new concert to celebrate his 50 years in the music industry, said: "I am not associated with the SRK Group anymore and I have already informed them not to use my name in promoting their properties. I have also lost some money in their projects."
"I have informed them to remove my name from their publicity material and not to consider me as their brand ambassador. I have given them a specific period to remove all references to me in their publicity material and if they don't comply with my request, I will go public against them," Yesudas, said.
However, K Rashid Malik, Chairman and Managing Director, SRK Group, on his recent visit to Dubai, said: "Yesudas is still our brand ambassador and we continue discussions with him to continue his association with SRK Group."
In fact the latest trend is to rope in celebrities to endorse anything from curry masala and cricket to even chit funds.
Murali, an NRI investor in Dubai, said: "It is strange that such respected personalities from the entertainment industry are endorsing products and services about which they don't know anything. When they lend their name against such firms they should be careful. Many of my NRI friends have lost in property investment because they believed what the celebrities said in the promotional videos and advertisement campaigns. Yesudas knows about music. He should not talk about real estate or property development."
Meanwhile, SRK Group that failed to deliver some of its projects on time, said it is resuming the Skywing Project in Kochi, Kerala. The Group has completed projects outside Kerala, especially in Bangalore. However, its biggest township project in Kochi has been marred by delays and the financial crisis that hit overseas Indian investors. Out of 250 NRI investors who have booked flats with the SRK Group, about 150 have cancelled their contracts with the company.
Hundreds of NRI investors from the South Indian state of Kerala have lost heavily in such dubious projects and many angry investors blame media and brand ambassadors who attracted them to such projects.
Apple a Day Properties, another duboious real estate developer, which came out with colourful brochures and live music concerts in hotel rooms in Dubai and Abu Dhabi had projected a famous female singer from Kerala as its brand ambassador. K S Chithra, MG Sreekumar and other prominent South Indian celebrities have been endorsing several projects and companies, some of which turned out to be a severe loss making proposing for the common investors. Hundreds of construction companies from Kerala, have been hard hit by the Apple a Day Property scandal, prompting an investigation by the state government about abandoned and incomplete projects sold to NRI investors.
About 130 NRIs from the UAE have lodged police complaints in Kerala against promoters of Apple A Day Properties, a builder who has conducted marketing road shows in various hotels in the UAE and collected money promising to sell flats, but did not deliver them.
Promoters of Apple A Day Property have surrendered to police and the state government promised NRIs that a special investigation team will be sent to the UAE for further inquiries. They have formed an "Apple A Day Properties Victims Group," in the UAE to fight the case in India. This group of NRIs in the UAE have served legal notices and police complaints against a property developer and approached the Indian Government and a consumer court in India seeking to track down promoters of an Indian construction company that allegedly failed to deliver five-star apartments with seven-star facilities, two years after the promised date.

Follow Emirates 24|7 on Google News.