Expert forecast wrong for January 2015: Dubai rents rise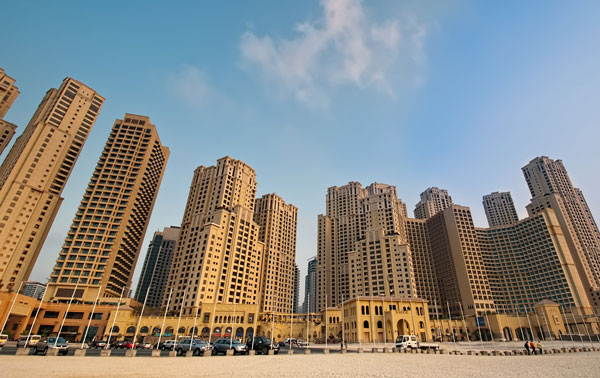 At least for the month of January 2015, predictions of local and global property consultancies on rent softening have not come true.

The Reidin.com rent index for January shows rentals rose marginally 0.67 per cent, reflecting a year-on-year (y-o-y) increase of 11.8 per cent.

As for apartments, prices went up by 0.69 per cent month-on-month (m-o-m) and 13.4 per cent y-o-y, while for villas rates increased 0.41 per cent m-o-m and 3.6 per cent y-o-y.

However, the sales price index for all residential fell by 1.50 per cent, but was up 11.9 per cent y-o-y.

Apartment sales prices declined 1.65 per cent m-o-m though rose 12.9 per cent y-o-y.
Similarly, villa sales prices went down by 0.89 per cent m-o-m, however, increased 7.9 per cent y-o-y.

In February, however, Reidin's housing market sentiment index survey pointed to a rental decline in the first quarter 2015 itself.

The index result showed that sentiment of rental price being "moderately negative", but for the rental volume it was "moderately positive" for the first quarter, which means rental transactions will be more compared to the previous quarter.

The sentiment of sales price and sales volume remained "negative" while the overall housing markets professional sentiment is "moderately negative".

Asteco, a property consultancy, said in February rents will soften this year, as new properties come on stream.
It further added that a more "significant" drop in rental rates could be on the cards from 2016 onwards.

The consultancy stated that any further increase in rents will make many areas "unaffordable to their target market leading to decreased demand and tenant outflow."

Knight Frank, a UK-based consultancy, has predicted Dubai residential rents to fall by five per cent, while prices to come down by 5 to 10 per cent in 2015.

"Prime residential prices and rents are predicted to soften in 2015. Indeed, we expect prices to fall by 5-10 per cent, and rents to decline by up to 5 per cent," it said in its 2015 outlook report.

In January, JLL, a global real estate consultancy, said Dubai residents could expect rental declines this year, with landlords even offering rent-free periods to their existing tenants.

"We expect Dubai rents and residential prices to fall up to 10 per cent this year. Lower oil prices will have a limited direct impact on the real estate market in 2015.

"The impact will be more pronounced in 2016 and beyond if they remain at current low levels," the consultancy said.
Follow Emirates 24|7 on Google News.