Lower prices, higher yields: Right time to invest in Dubai property?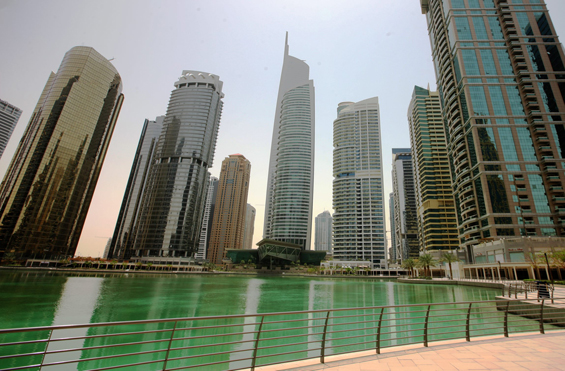 Property prices in Dubai are softening with a new report by UK-based Global Property Guide (GPG) putting the pace of decline at 2.72 per cent for first quarter 2015.

"After spectacular house price rises from 2012 to 2014, Dubai's residential prices fell by 2.72 per cent during the year to Q1 2015, the first quarter of annual decline since Q2 2011 and in sharp contrast with year-on-year (y-o-y) surge of 31.57 per cent in a year earlier," said the research house, which covers market trends in 101 countries.

House prices fell by 53 per cent from third quarter 2008 to third quarter 2011, but the market started to recover in the second quarter 2012 with double-digit house price increases since then.

Real estate consultant JLL and Standard & Poor's expect average house prices to fall by between five and 10 per cent this year.

Dubai, which has a more diversified and less oil dependent economy, is expected to grow by about 5 per cent this year, the report said, citing International Monetary Fund.

'Emirates24|7' reported earlier that gross rental yields in Dubai were among the highest in the world, with smaller apartments offering rental income of 7.21 per cent.

The gross returns on investment from large to small apartments ranges between 5.87 per cent and 7.21 per cent, according to the GPG.

In comparison, gross rental yields in Hong Kong stood at 2.82 per cent, India 2.22 per cent and Singapore 2.83 per cent, while London was between 2.72 per cent and 3.20 per cent.

"There could have been a better advantage on prices and availability if the properties were bought along the positive trend that kicked off from early 2012. But it is never too late, it is good time to identify the best projects and offering before the prices can escalate even more when the 'actual demand' would commence," Parvees Gafur, Chief Executive Officer, PropSquare Real Estate, told 'Emirates24|7'.

Sunil Jaiswal, CEO, Sumansa Exhibitions, which held a 'Dubai property show' in London this year, had told this website: "Dubai is an international city and I think any investor around the world today should be taking note of Dubai as a place to invest because of the opportunities that lies here. It is among the few places in the world where you can get excellent equity growth as well as good cash flow."

Local consultancies such as Valustrat has revealed that time is right for renters in the emirate to become homeowners as equated monthly installments fall below their monthly rental outgo. However, one thing has to be remembered that it is now mandatory for a purchaser to put 25 per cent as down payment for completed properties.

Dubai is expected to create over 277,000 new jobs in the run up to the Expo 2020, with HSBC asserting population growth of below 5 per cent per annum could fairly absorb nearly 90,000 units expected to be delivered by 2018.

Ireland top performer

The first quarter report by Global Property Guide reveals that house price boom continues ever more strongly with prices rising in 25 of the 38 world's housing markets which have so far published housing statistics during the year to Q1 2015, using inflation-adjusted figures.
Twenty markets showed stronger upward momentum in the first quarter 2015, while 18 housing markets showed weaker momentum.

Ireland topped the list of the world top performer, with housing prices surging by 17.57 per cent during the year to first quarter 2015, a remarkable upturn from a y-o-y increase of 7.49 per cent in the first quarter 2014 and the highest annual rise in almost 15 years.

Three of the five strongest housing markets in the new survey are in Europe. In all, thirteen European markets saw house prices rise more during first quarter 2015 than the previous year, and only six showed weaker performance, the report said.

On the other hand, house prices rises in the US and Brazil, among others, have slowed dramatically, it added.

Asia has also generally weakened, with Japan and Hong Kong significant exceptions. Hong Kong's house prices rose spectacularly by 14.36 per cent during the year to Q1 2015, with homes sold up 55.4 per cent y-o-y in Q1 2015, despite weak economic growth of 2.1 per cent (annualized) in Q1 2015. China, Singapore, Vietnam and Indonesia's housing markets have already entered a downturn. In fact, China and Singapore are two of the five weakest markets in our global survey.

Inflation-adjusted figures are used throughout this survey, which covers the period till end of first quarter of 2015. In the case of Kiev, Ukraine, the Global Property Guide adjusts using the official US inflation rate since Ukrainian secondary market dwelling sales are denominated in US dollars, as is the house-price index.
Follow Emirates 24|7 on Google News.