UP forays into Dubai's mid-range hotel category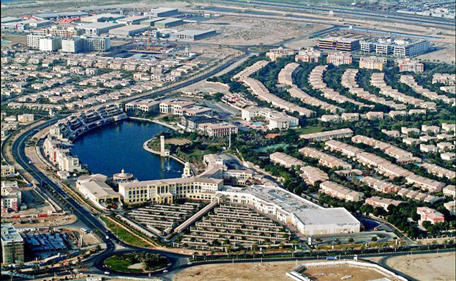 Union Properties (UP), a Dubai-based developer, will be launching a 4-star hotel in Dubai Investment Park (DIP), thus entering the mid-range hotel category that is expected to boom by 2020, 'Emirates24|7' can reveal.

"We will be building a boutique hotel, which will consist of 150 rooms and 50 serviced apartments. A hospitality consultant has been appointed for market research," a company spokesperson told this website.

No timeframe was given on when work will start on the project.

In September 2014, company General Manager Ahmad Khalaf Obaid Bin Touq Al Marri had told this website that they were planning hotels in the three- and four-star category with three plots dedicated in MotorCity, Dubailand, and one in DIP.

The developer, which is listed on Dubai Financial Market, is planning to operate and manage at least 1,000 keys in the coming five years.

"That is our plan for the future. We are also working on many things such as a leisure and entertainment district in MotorCity with the aim to make the development a unique family destination," said Al Marri said.

Last year, the company launched three projects valued at Dh2billion, including Dh1.1bn The Vertex, a five-tower project, in MotorCity.

The company has been working on their new plans for some time, but it was Dubai's Expo 2020 win that has now fasten up the pace of these new launches.

"Dubai's Expo 2020 win has propelled us to fasten the pace of implementing our business strategy… what we would have announced a few years later, we are announcing now," he added.

Dubai will be hosting the Expo 2020 from October 2020 till April 2021, which will bring over 25 million visitors to the emirate.

To propel growth in mid-range hotel segment, the Dubai government has already announced financial incentives, which includes companies to be granted a concession on the standard 10 per cent municipality fee, land transfers becoming easy with approvals being centralised and given within three months.

In the third-quarter, UP reported net profit declining 26 per cent due to fall in revenue from property management and home sales. Net profit was at Dh127.93million compared with Dh171.89m in the corresponding period of 2013.
Follow Emirates 24|7 on Google News.