Why Saudi Arabia should brace for 2016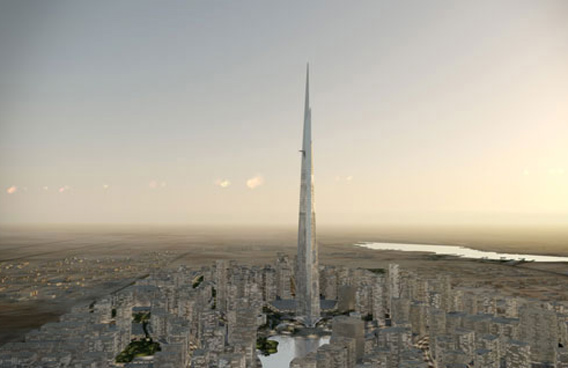 As Barclay Capital terms its Skyscraper Index finding on an "unhealthy correlation" between the building of skyscrapers and impending financial crashes "remarkably accurate", then Saudi Arabia must brace up for an impending economic crisis.

Local media reports inform that construction work on $1.2 billion Kingdom Tower, rising over 3,280 feet, in Jeddah will start this month with completion expected during 2016-2017.

In an emailed reply, Andrew Lawrence Director, Property Research, Asia Ex-Japan Equities, Barclays Capital, told Emirates 24|7 that the latest report has not taken into account the Kingdom Tower since it only includes only under construction towers.

"Obviously if it does go ahead, and given past developments a five to six year build period would be likely, it would raise concerns over the economic outlook for 2016/17," he said.

According to International Monetary Fund, the net foreign assets of Saudi Arabia, the world's dominant oil exporter, already peaked at around $441 billion at the end of 2010 and are projected to reach an all-time high of $535.4 billion at the end of 2011. A Reuters poll in September last year found the country is expected to post a positive fiscal balance of 4.1 percent of gross domestic product in 2011 compared to 2.7 percent in 2010.

As the Skyscraper Index (first published in 1999) shows, the link between construction of the world's tallest building and an economic crisis has proved "remarkably accurate". It may have started with the Tower of Babel, but over the past 140 years an unhealthy correlation exists between the building of the world's the next tallest building and an impending financial crisis: New York 1930, Chicago 1974, Kuala Lumpur 1997, Dubai 2010.

The focus of the equation is now shifting to Asia, particularly China and India.

China will complete 53 per cent of the 124 skyscrapers under construction over the next six years. The country now has 75 completed skyscrapers above 240 metres in height - but the average height of the skyscrapers that it is building is also increasing as past liquidity fuels the construction boom.

India has only two of the world's 276 skyscrapers over 240 metres in height, yet over the next five years it intends to complete 14 new skyscrapers, in what will prove to be its largest skyscraper building boom.

"For, if history proves to be right, this building boom in China and India could simply be a reflection of a misallocation of capital, which may result in an economic correction for two of Asia's largest economies in the next five years," the report says.
Follow Emirates 24|7 on Google News.