RAK Properties profit up marginally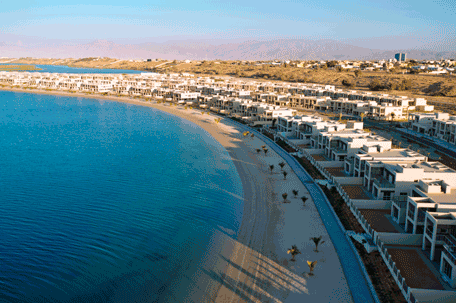 RAK Properties, Ras Al Khaimah's biggest property developer listed on Abu Dhabi Stock Exchange, has announced net profit of Dh151 million for the year ended 31st December 2013, compared to Dh147 million in 2012.
This was announced on the sidelines of the Board of Directors (BOD) meeting. The board proposed 5% cash dividend for the year 2013. This proposal will be presented for ratification at the annual general meeting of the company due to be held on March 6th 2014.
Mohammad Sultan Al Qadi, Managing Director and CEO, RAK Properties said: "We are satisfied with the company's performance in 2013 and we anticipate stronger performance in 2014. In 2013, we handed over 192 residential units, including villas, townhouses, apartments and commercial offices in Mina Al Arab and Julphar Tower in Ras Al Khaimah and RAK Tower in Reem Island in Abu Dhabi."
"The leasing of residential, offices and retail space has seen a noticeable increase and this improvement is expected to continue during 2014. In 2013, the company set up a Customer Service Centre in Julphar Towers and also opened a full-fledged Sales Office in Mina Al Arab Project," he added.
He said: "Real Estate prices in the UAE are set to continue the rise in the coming period after the announcement of Expo 2020 bid win, and we expect that the property sector in Ras Al Khaimah will see a stable and sustainable growth in the long and short run."
In 2013, RAK Properties announced the 'Flamingo Villas' project that comprises 104 sea-view villas located on the coast line in Mina Al Arab. The villas come with all amenities, including separate swimming pools for adults and kids, children's play area with different play equipment, a multipurpose court and green turf areas.
"In 2013, we followed a clear strategy to provide modern architectural designs that come in harmony with the theme of RAK Properties 'Living Closer to Nature'. We equip our projects all the basic amenities and entertainment facilities to offer customers a quality living experience that meets their expectations in terms of quality and return on investment," Al Qadi said.
"We are proud to be one of the largest real-estate developers in the region. Our operations have seen significant expansion in Abu Dhabi and Ras Al Khaimah. Moreover, the company successfully attracted investors from various classes and well-known brand names in all its developed and underdevelopment amenities," Al Qadi added.
Follow Emirates 24|7 on Google News.