Remittances likely to see 10-20% drop in UAE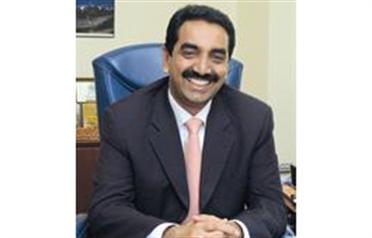 UAE-based money transfer firms expect a drop of up to 20 per cent in the growth rate of remittances this year, senior executives told Emirates Business.

Remittances from the UAE are under pressure following job losses and slowdown in economic activity. Remittances from the GCC accounted for $16 billion (Dh59bn) of the $350bn global remittances in 2008.

"We see a drop in remittances to countries such as India, Pakistan, Bangladesh and the Philippines. I foresee a drop of more than 10 per cent in the growth rate , which is likely to drop from 30 per cent in 2008 to 17 to 20 per cent this year," said Y Sudhir Kumar Shetty, Chief Operating Officer of UAE Exchange.

However, Shetty also foresees a decrease in operating costs and does not expect a long slowdown. "I don't foresee any recession here, because government-funded projects are going on. Banks can't stay away from financing these projects."

According to Aadil N Mithaiwala, General Manager of Asia Exchange Centre, the first week of March registered a surge in remittances to India as the dirham strengthened against the rupee. "We are expanding, but a little cautiously," Mithaiwala said. "We are adding five outlets to our UAE network – by the end of this year we will have 15 branches.

"We expect a 15 to 20 per cent drop in the growth rate of remittances from the UAE this year," he added.

Asia Exchange operates in three segments – forex bank notes, commercial remittances and home remittances. It executes more than $2 million dollar denominated commercial remittances per day and $800 million worth of home remittances a year.

"Business in commercial remittances is not impacted much. There is a bit of a slowdown in forex bank notes as inflow of currencies is affected," Mithaiwala said.

UAE Exchange is also using the economic slowdown as an opportunity to enter new avenues of business. "We have decided to offer other financial services such as salary distribution, bill payment, credit card settlement, ticketing and travel-related products," Shetty said.

"Once our processes are automated, we will be able to offer salary disbursement services to several regional organisations. We have already confirmed 170 such deals," he said.

"Smaller salaries can be disbursed at our branches and for medium-to-large organisations we will deliver salaries at their offices. We need to get government approval for issuing ATM cards for salary disbursement. As per the existing law, we can't offer debit cards or ATM cards."

UAE Exchange has 69 outlets in the UAE and a presence in 18 countries, he said.
Follow Emirates 24|7 on Google News.