Revealed: Design of Burj 2020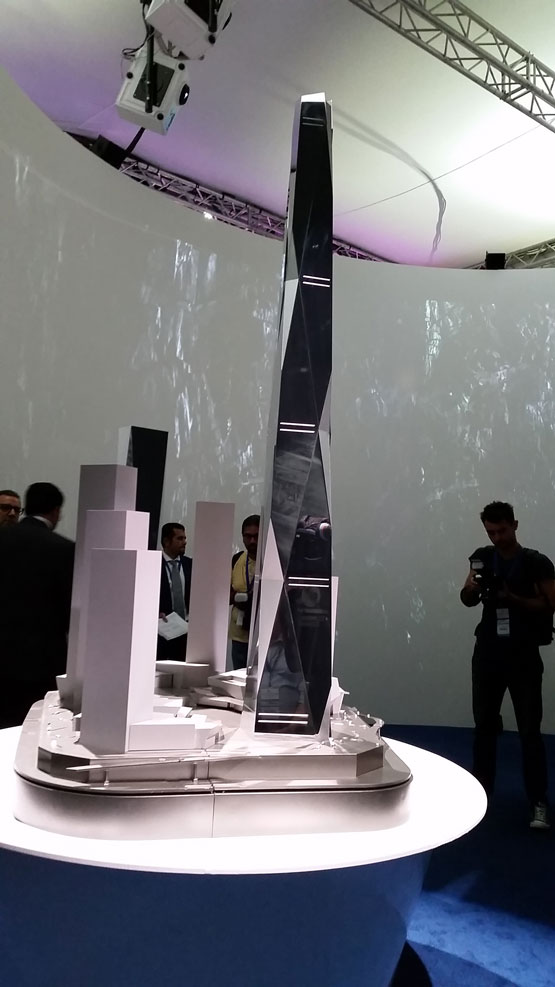 Dubai Multi Commodities Centre (DMCC) on Tuesday unveiled Burj 2020, a super-tall tower that could even go over 700 metres in height with the top two floors being observation deck.
"The demand that will be registering will dictate the exact height of the tower but at the highest it might go 700 plus. We are looking at a super tall tower and we are looking at having one of the world's highest viewing decks which will offer 360 degree experience," Ahmed Bin Sulayem, Executive Chairman, DMCC, said after launching the Burj 2020 District at Cityscape Global.
The pure commercial tower is slated to claim the title of the world's tallest residential tower in 2020, the year when it will be completed.
"We have seen lot of success and lot of mistakes as well but we are not going to repeat it in this initiative," Bin Sulayem said.
The master planned Burj2020 District will comprise seven towers and over one million square metres built up area (BUA), which is equivalent size of approximately one-third of the existing Jumeirah Lakes Towers (housing 66 towers) and nearly twice the size of New York's Rockefeller Center. In addition, there will be retail offering totaling over 100,000 square metres.
The district has been designed by Adrian Smith and Gordon Gill (AS+GG).
"Inspired by faceted gemstones, the Burj2020's design is rooted in the principles of perpetual value, enduring strength and everlasting beauty. Symbolising the next stage of growth for the city, the design of the tower is also inspired by the facets of a diamond – elegant, bold and timeless," said Smith.
Meydan, a Dubai-based developer, has also announced plans for the world's highest 360° observation deck at 655 metres, while other developers have announced plans to build the second tallest tower in the emirate after Burj Khalifa, the world's tallest tower.
Follow Emirates 24|7 on Google News.