RTA issues list of fines for marine transport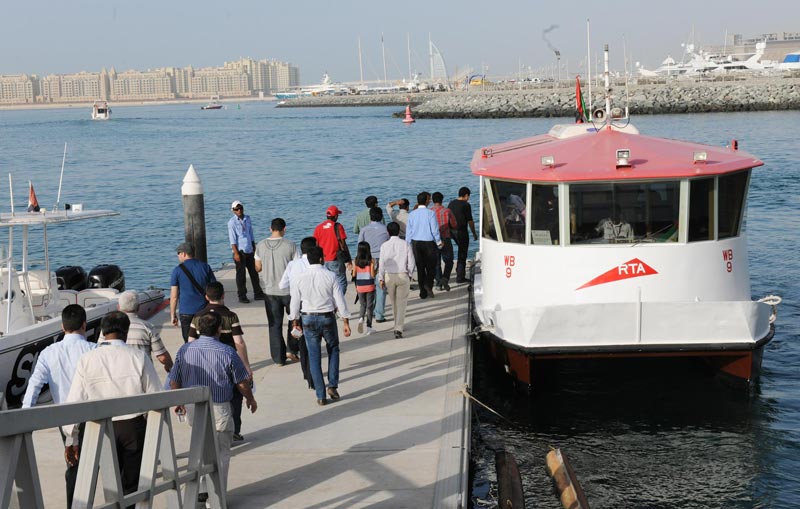 Dubai's Roads and Transport Authority (RTA) has published an informational brochure listing offences and fines applicable for operators and passengers of marine transit modes in Dubai, namely the water taxi, water bus, abra and ferry.
The offences code will take effect by the end of January.
"RTA is always keen on implementing several initiatives capable of enhancing public services, improving the security and safety, and conserving the environment," said Abdullah Al Mahri, Director of Monitoring of Transport Activities, RTA's Public Transport Agency.
"Issuing the Offence and Fines Code would assist the compliance of passengers and operators of marine transit modes with the regulations in place, which in turn would curb the number of offences reported. Statistics indicated that marine transport operators had committed 80 offences from May 1, 2015, until the end of September 2015," he noted.
"These educative leaflets were distributed at 37 marine transport stations in Dubai, and placed on board marine transit modes such as the water taxi, abra and water bus in order to ensure that the riders of these modes are clearly informed about the offences and fines code. This would be implemented by the end of January by RTA inspectors who will be deployed at all marine transit stations. These brochures clearly detail the type of offences and fines relating to the operator or rider," explained Al Mahri.
The Director of Monitoring of Transport Activities called on marine transport operators and passengers to comply with the regulations.
Follow Emirates 24|7 on Google News.