2028 Games not an option for Paris, says bid chief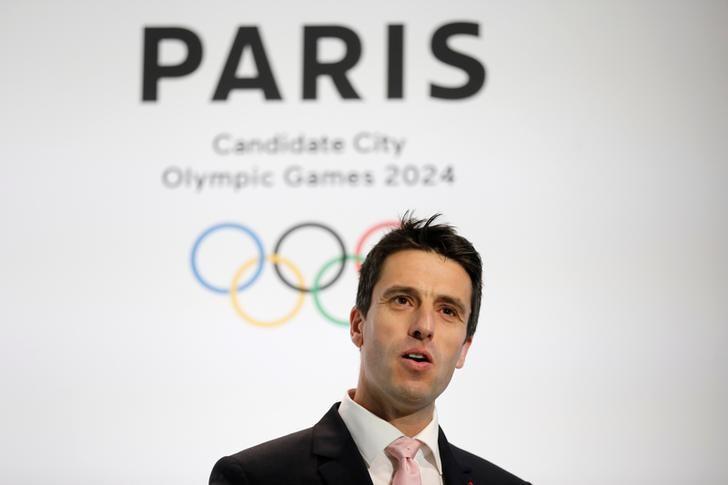 Paris Olympic bid officials have ruled out any possibility of the French capital hosting the 2028 Games and say it is 2024 or nothing.
Three-times Olympic canoeing champion and bid co-chairman Tony Estanguet told Reuters on Tuesday, however, that Paris was open to the idea of the hosts of both Games being decided at the same session in Lima next September.
But he said Paris, which last hosted the Games in 1924 and is up against two-times hosts Los Angeles after others withdrew, was only an option for the Olympics that follow four years on from Tokyo 2020.
"(2028) is not an option for us," said the International Olympic Committee (IOC) member at a media briefing in London.
"Our project is only feasible and guaranteed for 2024...the land to build the Olympic and Paralympic village is only available for 2024.
"This is the fourth bid by Paris and we believe it is now or never. This is the last chance to see Paris bidding for the Games. Afterwards, I think Paris and France will do different things."
Bid officials said land earmarked for the village had to be handed over to developers after the 2024 Games -- or next September if Paris lost out to California.
IOC president Thomas Bach has hinted he would not be against awarding the 2024 and 2028 Games at the same time.
The IOC Executive Board has agreed to set up a working group to explore potential changes to the process and report back in July.
Officials from both bid cities have said they are not looking beyond 2024, and Los Angeles reiterated that on Tuesday.
"Los Angeles is the right city at this critical time for the Olympic Movement and is only bidding for 2024," the city's bid committee said in a statement after Paris had made their position clear.
"With all permanent venues already built and 88 percent public support, only LA 2024 offers the lowest-risk and truly sustainable solution for the future of the Olympic Movement in 2024 and beyond."
Estanguet said Paris, which has 95 percent of its permanent or temporary venues in place, would have no problem with a double vote.
"We are ready for this option, and we welcome this process," he said. "But I can only say that Paris is only possible for 2024. We cannot accept 2028."
With photographs of abandoned and decaying venues from last year's Rio de Janeiro Games already doing the rounds, Estanguet promised that there would be no 'white elephants' left after a Paris Games.
He said the city would also be a safe option for the IOC, both in terms of the organization and security despite a series of militant Islamist attacks over the past two years in which more than 230 people have been killed.
"Of course we will maintain the safety of the Games," he said.
"We proved recently that we are completely able to organize strong international events with total security," he added, referring to last year's European soccer championship in France.
"We want to have security and we have the expertise in France at the moment. There is no question about our ability to maintain safety during the Games."
Asked how confident he was of Paris's eventual success, Estanguet said it would be a case of fighting right down to the last minute.
Follow Emirates 24|7 on Google News.